Bangladesh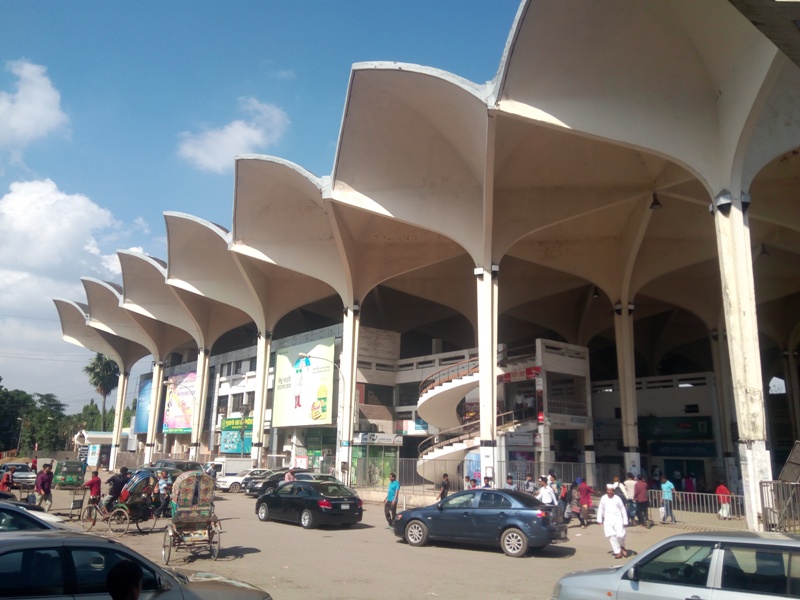 Anik Sarker/Wikipedia
People wait in long queues to purchase tickets at Kamalapur Railway Station as Eid nears
Dhaka, July 4: On the occasion of Eid-ul-Azha, a huge crowd of ticket seekers was seen at the Kamalapur railway station in the capital on Sunday to buy advance train tickets. On the first and second day also there were such crowds at Kamalapur and suburban railway stations. Many people have been waiting in line for tickets since the day before. Though the distribution of tickets was scheduled to start from 8 am, thousands of ticket seekers have taken position at the station since Saturday. As the night progresses, the crowd of these ticket seekers increases. There are a section of them who stood in line on the first day but did not get tickets.
They have to wait in line for a long time to get tickets for Eid. Some have been in line for 30 hours. Some of them are reading magazines to pass the time, some of the students are sitting in line with books or notes. Many are falling asleep while waiting again.
Saiful Islam from Jatrabari said, "I will go home on Eid holiday. I came in the morning and stood in line. Train tickets will be released tomorrow morning. So much time is not spent just standing or sitting. So I am reading magazines to pass the time."
Shakil, who stood in line in the morning to go to Gaibandha, said, "I will go home with my mother for Eid. When I came to buy tickets, I saw a long line. Again I had to stand in line today for tomorrow's ticket. So I am playing games with some people to pass the night."
On this day, men as well as women have come to the station in advance to get advance tickets. They are eager to get train tickets as there is a risk of more traffic jams on the roads before Eid. Buying a ticket is like a battle.
Meanwhile, on the first day of ticket sales (Friday), senior officials of the Railway Ministry visited Kamalapur railway station. Railway Minister Nurul Islam Sujan came on the second day. Railway security forces and Ansar members are working to ensure peaceful ticket distribution. The RAB is present along with the police to stop the sale of tickets on the black market.