Bangladesh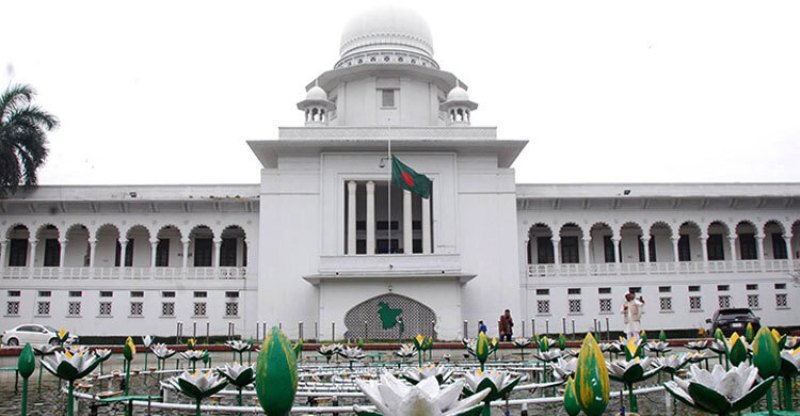 Collected
Physical trials in the Supreme Court from March 6
Dhaka, March 3: Judicial proceedings will be conducted physically in both the divisions of the Supreme Court (Appellate and High Court) from March 6 in compliance with strict health rules.
Barrister Mohammad Saifur Rahman, special officer of the Supreme Court, told reporters on Thursday (March 3) that the physical proceedings of the Supreme Court would continue from next Sunday (March 6). However, strict hygiene rules must be followed. A notification regarding this will be issued soon.
Judicial activities of the Appellate and High Court divisions of the Supreme Court have been conducted through virtual since January 19 due to the increase in coronavirus infection in the country. Prior to this, the trial of the High Court has been going on through virtual for about a year and a half. A cabinet meeting chaired by Prime Minister Sheikh Hasina on May 7, 2020 gave final approval to the draft 'Information Technology Use Ordinance-2020 by the Court'. Two days later, President Md. Abdul Hamid issued an ordinance treating virtual presence as physical presence.
Later, on May 10 of that year, instructions were issued regarding the operation of the virtual court, and from May 11, a limited range of virtual judicial activities began. With this, after 49 years of independence, the judiciary of the country entered the digital age in the difficult time of the epidemic.
Judicial activities of the lower (lower) courts of the country, then the High Court and later the chamber courts and appellate divisions of the Supreme Court continued through virtual. Later, court proceedings were conducted in virtual as well as physical presence. At one stage, when the corona infection increased in the country, all the court activities were made virtual again.