Bangladesh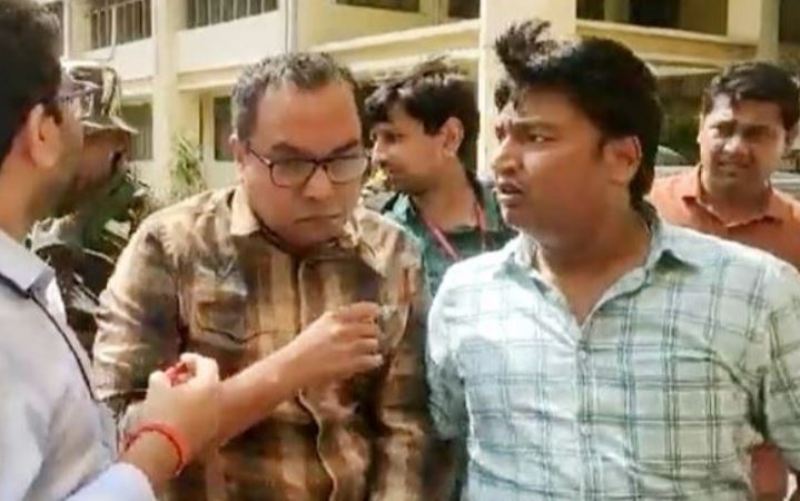 Collected
PK Haldar arrested in Kolkata
Dhaka, May 14: Prashanta Kumar Haldar (PK Haldar), former managing director (MD) of NRB Global Bank and Reliance Finance Limited, has been arrested on charges of embezzling thousands of crores of rupees. He was arrested during a raid in West Bengal, India on Saturday morning.
According to Indian media reports, PK Haldar, who smuggled thousands of crores of rupees, lived in the Indian state of West Bengal under a different name. He was hiding in a house in Ashok Nagar in the North 24 Parganas district of the state. A total of six people, including PK Haldar, were arrested by Indian law enforcement on Saturday.
Earlier, huge sums of money were found in India. The money was found in PK Haldar's associate Sukumar Mridha in Kolkata, West Bengal. The Central Intelligence Directorate (ED) of India has been conducting raids in various parts of West Bengal since Friday (May 13) morning.
According to the ED, a Bangladeshi named Prashant Haldar is fleeing to Canada after embezzling thousands of crores of rupees. His colleague Sukumar Mridha is currently a fish trader in Ward 15 of North 24 Parganas.
ED searched Sukumar Mridha's house and his office in South 24 Parganas. The allegation against him is that he traded huge amount of illegal money under the guise of fish business. He is also accused of state-owned bank fraud.
According to ED sources, a large amount of cash was recovered from various offices of Sukumar Mridha. ED says that Sukumar's business was funded by influential Bangladeshis. He also has friendships with several councilors in Kolkata and an influential minister in the North 24 Parganas. ED is investigating who else was involved in PK Haldar's activities.
PK Haldar is accused of embezzling and smuggling around Tk 3,600 crore. He laundered the money while working in several financial institutions. The International Criminal Police Organization (Interpol) issued a red alert to arrest him.