Bangladesh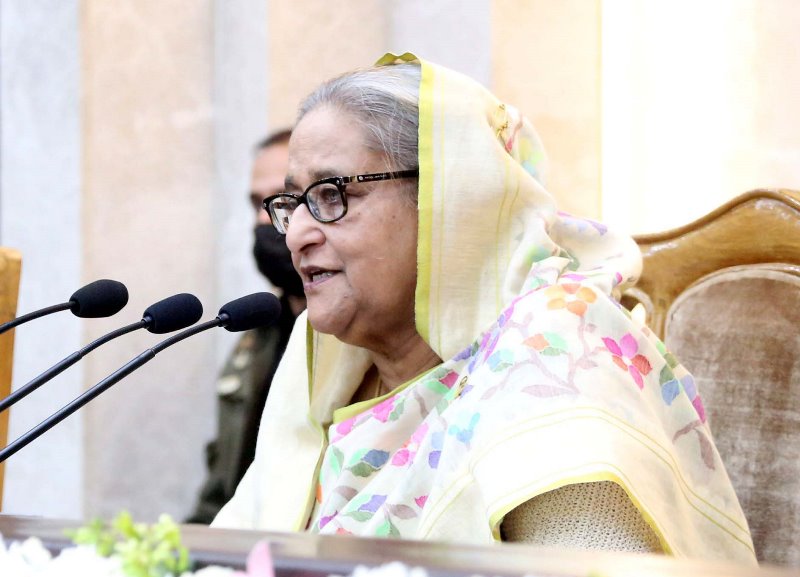 Photo: PID
PM calls upon DCs to dedicate themselves to the service of the people
Dhaka, January 25: Prime Minister Sheikh Hasina has called upon the district administrators to work sincerely in the service of the people.
The Prime Minister said this while inaugurating the three -day Deputy Commissioner (DC) conference at Shapala Hall of the Prime Minister's Office on Tuesday.
Praising the DCs, the Prime Minister said, "I saw a change among you. My father was also in power, I saw. I still saw when the opposition. I still saw the country traveling across the country. It is commendable that the public -oriented attitude among the officers and the sincerity of the service of the people. We are the representative of the public, for a certain period of time, the term is 5 years."
Sheikh Hasina said, "You have a lot of responsibility. Not just doing jobs, giving public service. It was the Ministry of Establishment. I name the Ministry of Public Administration. The name also has an effect. The responsibilities you have given, you have performed with sincerity up to the upazila level. You have proved that people in disaster are for people. If you were not on the side of the corona, you were."
At that time, the Prime Minister of the DCs said, "Our goal is to enable the people economically. Our development will not just be capital -centered. I want to enable people to the grassroots. Due to this, it will reduce the city -oriented trend. Economic activities will be created in the village."
Sheikh Hasina told DCs that wherever a project is taken, you have to see how effective it will be for the people, how much it will benefit.