Bangladesh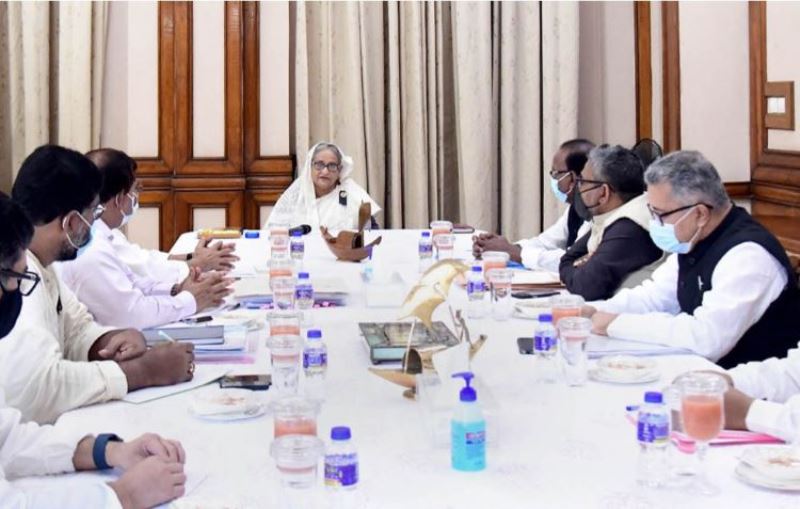 Photo: PID
PM directs not to arrest the protesters
Own Correspondent, Dhaka, August 15: Prime Minister Sheikh Hasina said, "In the current situation, our opposition party is getting a little chance. Let them protest. I have also ordered today - not to arrest or disturb those who are protesting."
She said, "They will surround the Prime Minister's office, I said - yes, I will let them come. Because we are sincerely trying to work for the country. People know that."
On Sunday (August 14), the Prime Minister said this in a discussion meeting with the organizational secretaries of the eight divisions of the Awami League at his official residence Ganabhaban.
Sheikh Hasina said, "I don't know how successful they (BNP) will be in their agitation. But the way they want to do it will cause more damage to the country. But we can handle it, I have that belief. Maybe we have to suffer for a few more days."
Referring to the global recession, the head of government said, "In the democratic process, there may be movement of opposition political parties in the country. But excesses will harm the country as well as increase the suffering of the people, which they should also understand."
The Prime Minister also said, "Many people, including the opposition parties, will say different things. Will try to take the opportunity. But if they do more of these things, then the suffering of people will increase as a result. They should also understand this."
Mentioning that the government will alleviate the suffering of the people sincerely, the PM said, "The government is also able to understand the suffering of the people. That's why the efforts to reduce the suffering have continued."
Sheikh Hasina said, "With the decrease in the price of fuel oil in the world market, there will be adjustments in the country as well." Whenever the global market price drops, we will adjust quickly. That instruction is also given. If the production of coal-based power plants in the country starts, the current problem of electricity will be removed."
Emphasizing on increasing production, Sheikh Hasina said, "Coronavirus pandemic is wreaking havoc on public life with sanctions and counter-sanctions centered on the Russia-Ukraine war. People all over the world are suffering from it. And we have some people who increase the price of things unnecessarily. That is also something. Otherwise, the price should not be increased."