Bangladesh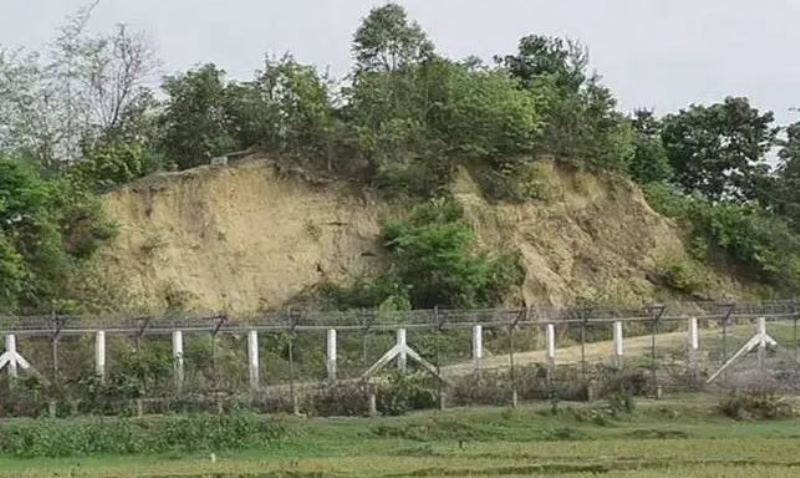 File photo/Collected
PM, Foreign Affairs Ministry to take decision on Myanmar issue soon
Own Correspondent, Dhaka, Sept 20: A decision will be taken soon by the Prime Minister and the Ministry of Foreign Affairs to address the repeated mortar shelling on Bangladeshi territory due to the conflict between rebel groups and the Myanmar army. Bangladesh being a peaceful country never wants peace to be disturbed.
Home Minister Asaduzzaman Kamal said this in response to questions from journalists after the event organized on the occasion of the fifth anniversary of the Anti-Terrorism Unit at Bashundhara, International Convention City of the capital on Monday (September 19) evening.
The Home Minister said, "The borderline with Myanmar is mainly towards Bandarban and Teknaf. We think that Myanmar is involved in a war in many ways because of its internal problems. But we still don't know exactly who they are fighting with or who they are resisting. From what we have heard, we have come to know about their conflict with the Arakan Army. The shooting is due to that dispute."
He said that one or two bullets have come to our country either near the border or across the border - one of us has died and a few have been injured. We have protested strongly against this. Our BGB told the Myanmar BGP. Our Ministry of Foreign Affairs summoned the Myanmar Ambassador and strongly protested.
He also said that a decision will be taken soon from the Prime Minister and the Ministry of External Affairs to address this. "We are a peaceful country, we never want peace to be disturbed," he added.
The Home Minister said that the Naf River was stained with blood when Myanmar chased the Rohingyas. Then the Prime Minister allowed the Rohingyas to enter. For this, the Prime Minister is called the 'Mother of Humanity' all over the world.
Asaduzzaman Khan Kamal said, "We will protest on the Myanmar issue. If this does not work, then we will raise our problem in the United Nations. We want to solve all problems peacefully."
Asked whether any more Rohingyas will be allowed to enter, the minister said, "We will not allow any Rohingyas to enter here again. We are in various complications with the number of Rohingyas who are now in our country."