Bangladesh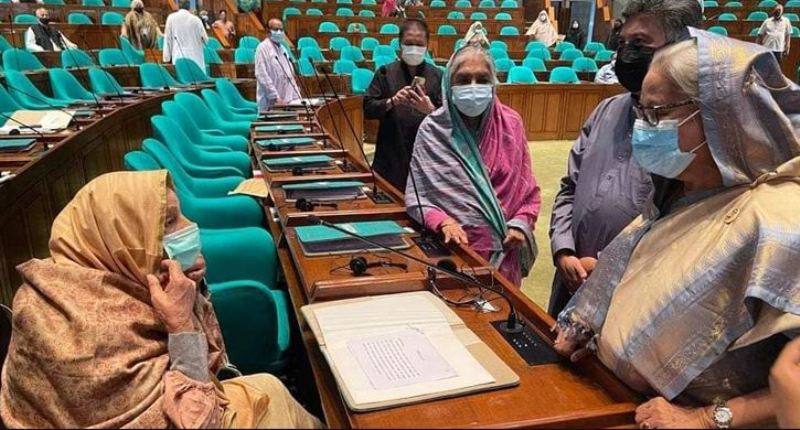 Photo: Collected
PM greets Opposition Leader Rowshan Ershad after she returns to Parliament
Own Correspondent, Dhaka, June 30: Opposition leader Rowshan Ershad has been ill for a long time. She has recently returned to the country after recovering somewhat.
Rowshan Ershad joined the National Parliament on Wednesday (June 29), and discussed the proposed budget.
However, due to her illness, she spoke from her seat. Later, Leader of the House and Prime Minister Sheikh Hasina got up from her seat and went in front of the Opposition Leader's seat to take Ershad's health update. During this time, the Prime Minister spoke to her for some time and asked about her health condition.
It is learned that Rowshan Ershad returned to Bangladesh on June 27 after undergoing eight months of treatment in Thailand.
On November 5, 2021, Rowshan Ershad was taken to Thailand in an air ambulance for advanced treatment. She was accompanied by her son Rahgir Al Mahi Saad Ershad and daughter-in-law Mahima Ershad. Earlier, Rowshan Ershad had undergone treatment at a hospital in the country for about a month.
Rowshan Ershad, wife of Jatiya Party founder and former Bangladesh President late Hussain Muhammad Ershad, is a Member of Parliament for Mymensingh-4 constituency. She has been the Leader of the Opposition in Parliament for the last two terms.