Bangladesh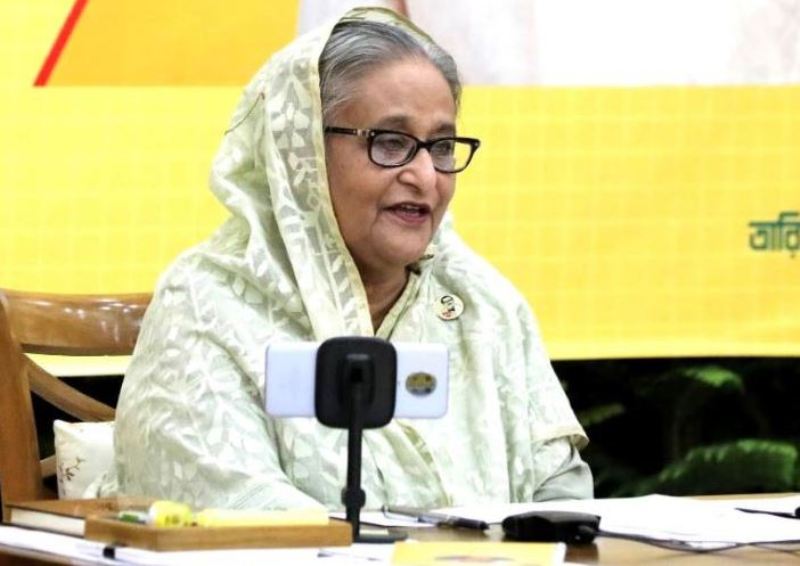 PID
PM Hasina calls for saving electricity
Dhaka, July 6: In the wake of the ongoing Russia-Ukraine war and the reality of economic sanctions on Russia by the United States and Europe, Prime Minister Sheikh Hasina has called upon the people not to light up various social events, community centers, shops, offices, courts and homes to save electricity.
She gave the instructions while talking to the officials present at Ganobhaban after the scheduled program on Wednesday (July 6) morning. Assistant Press Secretary to the Prime Minister MM Imrul Kayes Rana said this.
The government had decided on June 19 to close shops, shops and other establishments after 8 pm to save electricity and fuel. The directive came into force on June 20.
However, in view of Eid-ul-Azha, the closure of shops, markets and stalls was extended by two hours from July 1 to 10 at the request of the Bangladesh Shop Owners' Association. On June 22, a notification was issued by the Ministry of Labor and Employment. However, after July 10, at 8 pm, the shops, stores and shops will have to close, the government said.
State Minister for Power, Energy and Mineral Resources Nasrul Hamid on Tuesday night expressed hope that the ongoing load shedding would not last long as the gas and energy crisis disrupted power generation. Highlighting the overall power situation, the state minister advised everyone to be frugal in using gas and electricity.
The Prime Minister said the price of liquefied natural gas (LNG) is rising. Apart from edible and fuel oil, prices of various food items including electricity, fertilizer and wheat are also on the rise. We have import dependence on diesel. Diesel prices may rise further in the coming days. No one can answer what the future financial mechanism will be. He also noted that the world is now in a dire situation in the context of the ongoing war between Russia and Ukraine, even before the Corona epidemic is over.
Sheikh Hasina said the prices of everything have gone up in such a way that now we have to rely on our own limited gas to keep the power plants running. Even keeping the power plants operational has become a difficult task. It is very expensive.
The Prime Minister said, we have to subsidize agriculture, we are subsidizing electricity. Even then we are giving cash to the common people. We are giving cards to the beneficiaries, We are giving family cards like ration cards. Where cards have been issued for about one crore people at low cost. So that they can buy food items at lower prices. We are taking all measures to do everything for the welfare of the people.