Bangladesh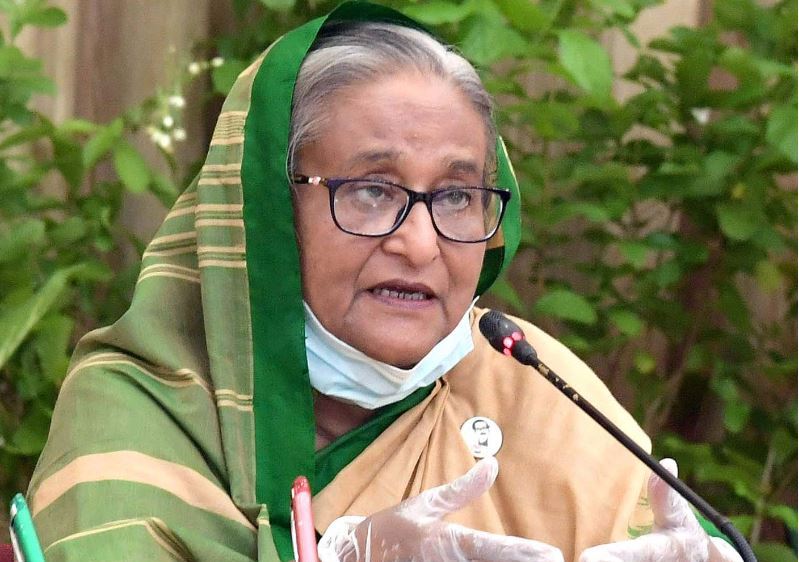 PID
PM Hasina calls for stronger UN role in tackling global challenges including Rohingya crisis
Dhaka, October 24: Prime Minister Sheikh Hasina has called on the United Nations to play a more determined and stronger role in addressing the global challenges, including the Rohingya crisis.
In a message on the occasion of the 75th founding anniversary of the United Nations on Friday, the Prime Minister said, "There are still areas where the United Nations can play a more specific and powerful role in addressing many of today's complex challenges, such as the Rohingya crisis."
"The world is still plagued by poverty, hunger, armed conflict, terrorism, insecurity and climate change," she said. "The solution to each of these problems requires concerted efforts and larger steps."
Sheikh Hasina said Bangladesh is reiterating its firm commitment to the principles and goals enshrined in the UN Charter with the international community.
She said this year is of special significance for Bangladesh on the occasion of celebrating the birth centenary of Father of the Nation Bangabandhu Sheikh Mujibur Rahman.
The Prime Minister said in her first address to the UN General Assembly on September 24, 1974, Bangabandhu expressed his unequivocal commitment to world peace; Emphasized solidarity between different countries; He spoke out in favor of multilateralism and called for the development of national and global human rights, justice and the rule of law.
Sheikh Hasina said 2020 is a challenging year due to the outbreak of Covid-19 and the pandemic has been devastating the world since early 2020.
"It has put a huge strain on our society, economy, healthcare, livelihood, business and export earnings," he said. Only by working together and in solidarity can we end this epidemic and deal with its aftermath effectively."
The Prime Minister said the United Nations has achieved a lot in the last 75 years and it has worked for independence, shaped international development norms, helped resolve conflicts and saved millions of lives through humanitarian action.
She added that it has worked to ensure and protect human rights and fundamental freedoms for all, including equal rights for men and women.
Referring to Bangladesh as an active, contributing and responsible member of the United Nations, Sheikh Hasina said the country has emerged as one of the leaders in the UN peacekeeping mission in its efforts to maintain peace and security in the world.
She said Bangladesh is committed to working together with the United Nations and the international community to address all common challenges to build a world of peace, sustainability, inclusion and justice.