Bangladesh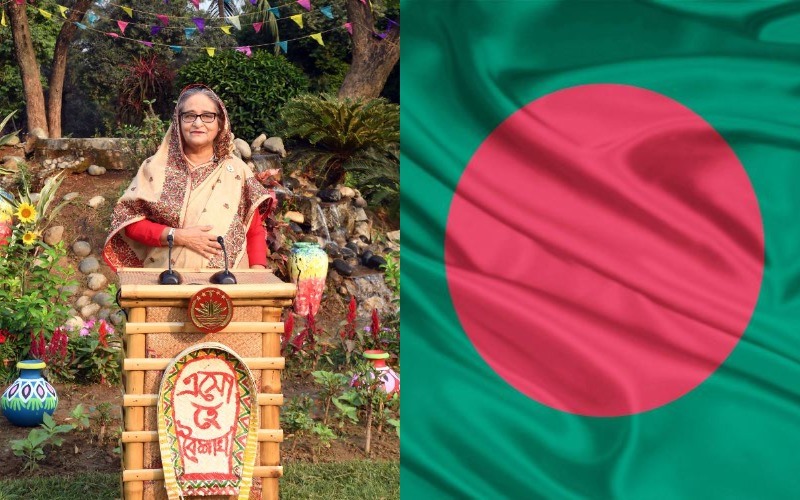 PID
PM Hasina greets people on Ramadan and Poila Boisakh
Dhaka, April 14: Prime Minister Sheikh Hasina has wished the people of the country on the holy month of Ramadan Mubarakism and Pohela Boishakh. She made the remarks in a speech to the nation on the occasion of Pohela Boishakh on Tuesday (April 13).
At the beginning of her speech, the Prime Minister said, "I would like to extend my best wishes for the year 1428 BS to all, wherever you are in the country and abroad. Happy New Year."
She said, "Today is the day of invocation. Come, O Boishakh, come, come / wipe away the filth, wipe away the filth / be cleansed in the fire bath" We will invoke the new year by singing this time-honored song by Rabindranath Tagore. Ramadan. I wish all devout Muslims a blessed Ramadan. "
The head of government said, "The first Baishakh New Year is a universal festival of Bengalis. This festival has been celebrated in the villages and towns of Bengal since time immemorial."
She said, "The traders used to organize the Halkhata festival to collect the debts of the previous year. The rural families used to buy the necessary utensils from the fair for the whole year. The best food was cooked at home."
Calling on all to celebrate Baishakh in a homely atmosphere, the Prime Minister said, "We are not able to hold any event outside this year like last year. The second wave of corona has hit across the country. The second wave of coronavirus has become more lethal. We'll just sit and enjoy."
The Prime Minister further said, "The programs will be aired on various digital channels including television channels. In addition to enjoying those programs, we can also enjoy ourselves in a home environment with our family members."