Bangladesh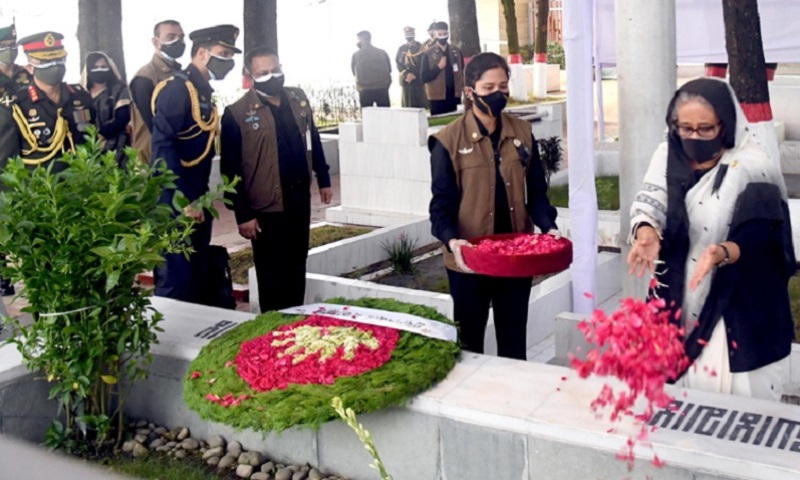 PID
PM Hasina pays tributes at the burial of her relatives
Dhaka, August 15: Prime Minister Sheikh Hasina paid tribute to her relatives who were killed on August 15. On Monday morning, she paid her respects by placing wreaths at the Banani graveyard.
Awami League President Sheikh Hasina paid tributes first as Prime Minister and later with party leaders. The Prime Minister participated in prayers. Later she sprinkled flower petals on the graves of her relatives.
Awami League general secretary Obaidul Quader and top leaders participated in this program. Later, Obaidul Quader spoke to the media. He said that Sheikh Hasina is fulfilling the dream of the father of the nation. Even if she is not there, the legacy of the freedom and liberation struggle of Awami League will live on for ages.