Bangladesh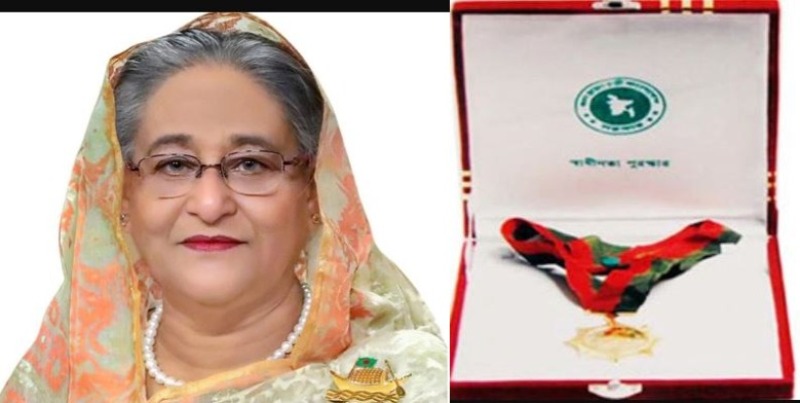 PID
PM Hasina to hand over Independence Award on Thursday
Dhaka, October 29: Prime Minister Sheikh Hasina will present the this year's Independence Award on Thursday. The medals will be handed over to the awardees at 10:30 am at the Osmani Memorial Auditorium in the capital.
The Prime Minister's Press Wing has said that the Prime Minister will take part in the event via video conference from Ganobhaban.
The virtual program will be broadcast live on Bangladesh Television (BTV), Bangladesh Betar and various satellite television and radio channels.
Earlier, on March 26, on Independence Day, all programs including paying homage at the National Memorial were canceled. At the same time, the program of awarding the Independence Medal was also postponed.
Prominent persons nominated for this year's award are: Minister of Textiles and Jute for Independence and Liberation War, Golam Dastagir Gazi Bir Pratik, Late Commander (Retd.) Abdur Rauf, Late Muhammad Anwar Pasha and Azizur Rahman, Professor of Medicine Dr. Md. Ubaydul Kabir Chowdhury and Professor Dr. AKMA Muktadir. Kalipada Das and Ferdousi Majumdar in culture.
Besides, Bharateshwari Homes in Mirzapur, Tangail is receiving the Independence Award in recognition of its contribution to education.
It is the highest state civilian award in the country. The government has been giving this award every year since 1977. The latest award was given to 13 individuals and an organization in 2019.