Bangladesh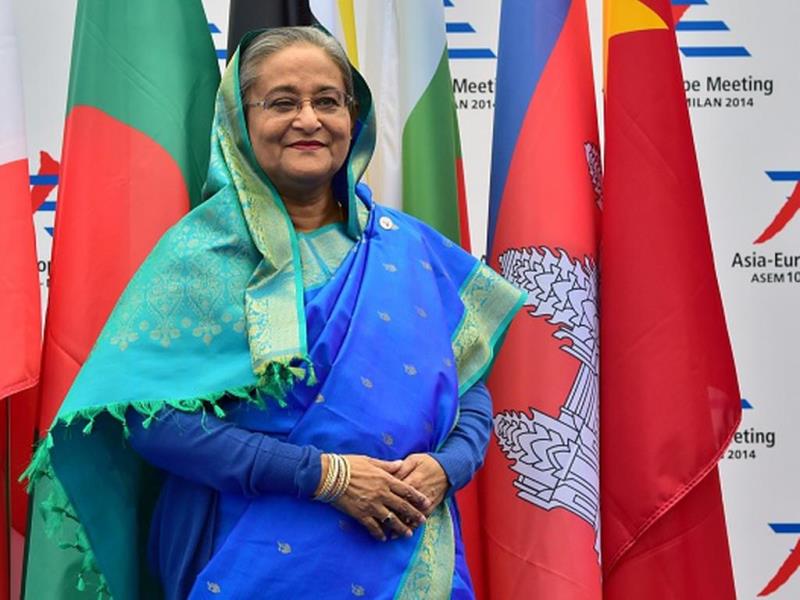 File photo/Wallpaper Cave
PM leaves for Delhi to attend G-20 Summit: 3 MoUs likely to be signed with India
Dhaka, Sept 8: Prime Minister Sheikh Hasina has left Dhaka for New Delhi to attend the 'G20 Leaders' Summit'. Three Memorandums of Understanding (MoUs) are likely to be signed between Dhaka and New Delhi during Hasina's visit to India. This conference is going to be held from September 8 to 10.
Prime Minister Sheikh Hasina left the country today (Friday) at around 11 am in a special flight to attend the 18th G-20 meeting at the invitation of Indian Prime Minister Narendra Modi.
The plane carrying the Prime Minister is scheduled to land at New Delhi's Palam Airport at 1:15 pm local time (1:45 pm Bangladesh time).
The Prime Minister will attend a bilateral meeting with her Indian counterpart Narendra Modi in the evening.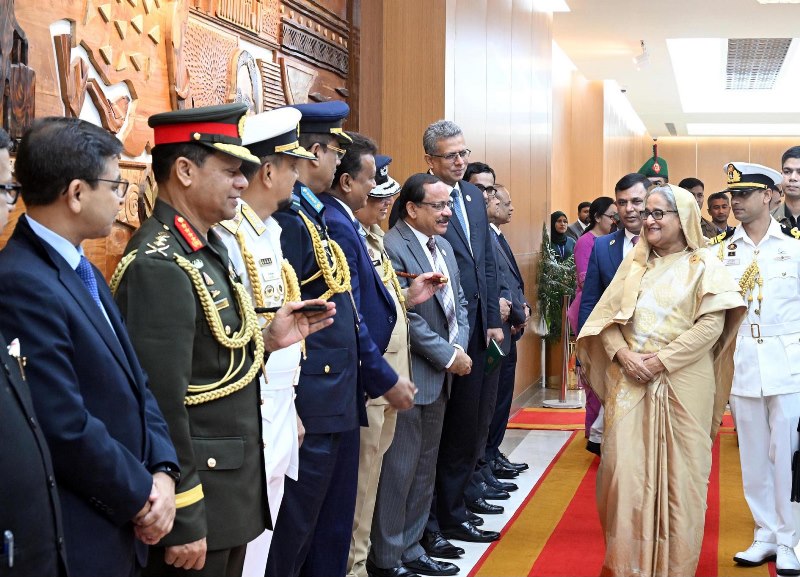 PM Hasina leaves for Delhi to attend G-20 summit. Photo: PID
At a press briefing at the Foreign Service Academy on Thursday, Momen said three MoUs are likely to be signed before the bilateral meeting with the two prime ministers. The MoUs are 'cooperation in agricultural research', 'cultural exchange' and 'facilitation of people-to-people transactions'.
India's chairmanship of the G-20 began in December 2022 and India invited a total of 9 countries, including Bangladesh, to participate in all G-20 meetings during this term of presidency.
Momen said, "Due to the unique relationship between Dhaka and New Delhi, Bangladesh is the only country in South Asia to have this opportunity, which is a matter of pride for Bangladesh."
The Prime Minister is expected to meet Crown Prince and Prime Minister of Saudi Arabia Mohammed bin Salman Al Saud, Argentine President Alberto Angel Fernandez, South Korean President Yoon Suk Yeol and United Arab Emirates (UAE) President Sheikh Mohammed bin Zayed Al Nahyan tomorrow.
On September 10, the second and final day of the G-20 summit, the Prime Minister of Bangladesh along with leaders of other countries will pay homage at Mahatma Gandhi's mausoleum at Rajghat. She will then participate in the concluding session of the conference.
The 'G20 New Delhi Leaders' Declaration' will be adopted on the last day of the summit. Momen hoped that it would be a unique experience for Bangladesh as well as a milestone for the deepening relationship between Bangladesh and India. On September 10, the Prime Minister will return home on a special Biman flight.