Bangladesh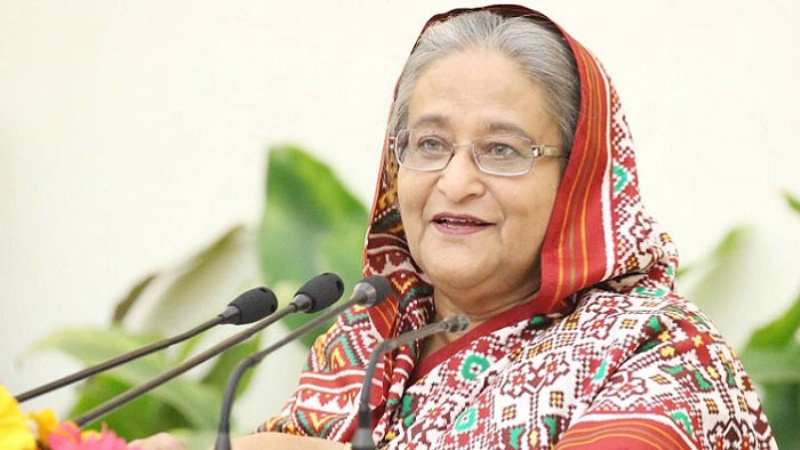 Photo: Collected
PM seeks Asian countries' cooperation to repatriate Rohingya refugees
Own Correspondent, Dhaka, May 27: Prime Minister Sheikh Hasina has suggested resolving any crisis among Asian countries through dialogue. She also sought the cooperation of the leaders of the Asian countries in repatriating the Rohingyas who had taken refuge in Bangladesh after being displaced from Myanmar.
She made the remarks in a video message on Friday (May 27) at the 27th International Conference on Future Asia in Tokyo, Japan. The two-day conference is being held in both streaming and on-site attendance. It is titled "Reviewing Asia's Role in the Divided World."
Prime Minister Sheikh Hasina has sought the cooperation of the leaders of Asian countries to send the Rohingyas back to their homeland. She said Bangladesh has given shelter to 1.1 million displaced people of Myanmar. We want everyone's cooperation to send them back to their home country, Myanmar's Rakhine state, with dignity and security.
Sheikh Hasina called upon Japan and the countries of the Organization for Economic Co-operation and Development (OECD) to make it a priority to move Bangladesh from a least developed country to a developing country easily and to achieve the Sustainable Development Goals (SDGs) by 2030.
"We would be deeply grateful if Japan and other OECD countries would extend the priority facilities at least until 2029. So that we can achieve the highest goal of sustainable development by 2030," she said.
The Prime Minister said Bangladesh has called upon its friends and partners through the UN process to consider extending priority facilities to Bangladesh for an extended period beyond 2026.
Bangladesh is in various stages of negotiating a Free Trade Agreement (FTA) with a number of countries and has opened the door for negotiations on FTA and Comprehensive Economic Partnership Agreement (CEPA) with other countries, including Japan.
Describing Asia as the world's largest and most populous continent, she said about 60 percent of the world's population lives here. It is also home to some of the world's poorest people. Therefore, it is essential to ensure peace among the conflicting countries by resolving differences through dialogue.
She also said that Asian countries can improve the socio-economic condition of the people only by creating an environment of peace and stability.