Bangladesh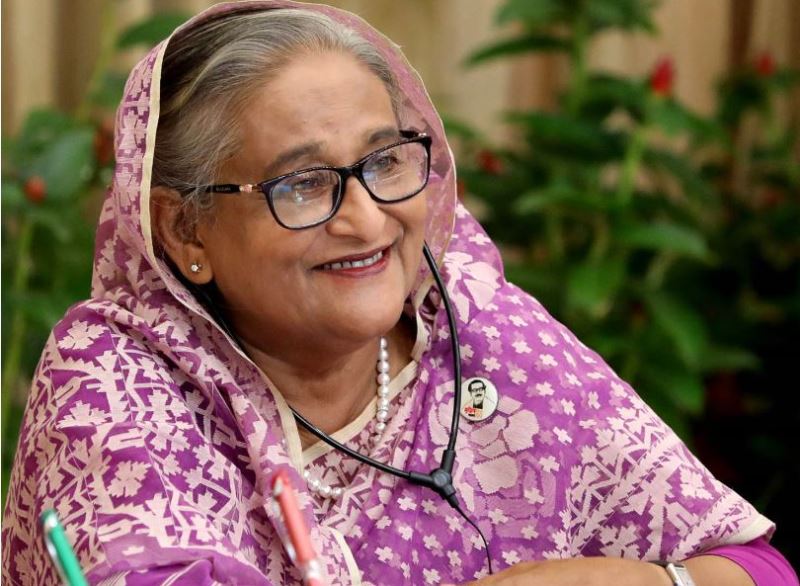 PID
PM to announce good news during press conference
Dhaka, February 27: Prime Minister Sheikh Hasina has called a press conference to announce a good news. A press conference has been organized at the Prime Minister's Office at 4 pm on Saturday (February 27). She will be involved from Ganobhaban.
Assistant Press Secretary to the Prime Minister Imrul Kayes Rana made the announcement on Friday (February 26th).
It is learned that this press conference (virtual) is being organized on the occasion of getting the final recommendation of the United Nations for the transition of Bangladesh from a least developed country.
After reviewing the meeting of the United Nations Committee for Development Policy (UN-CDP) in New York on Friday night, local time in the United States, Bangladesh will be recommended to move from a least developed country to a developing country.
As a rule, the UN-CDP recommends crossing into developing countries if three conditions are met and two consecutive reviews meet the criteria. Of these, Bangladesh has been able to fulfill all the three conditions since 2018 and has maintained this standard.
The three conditions are: per capita income must be at least 1,230 US dollars, 66 points in the human resources index and 32 or below the fragility index of the economy. Bangladesh has been fulfilling these conditions since 2018.
In 2020, Bangladesh's per capita income was USD 1,827, Bangladesh's points on the Human Development Index were 75.3 and its economic fragility index was 25.2.
After receiving this recommendation, as per the rules, three to five years of preparation time is available for a formal announcement. Bangladesh has already applied for a five-year preparation period.
In fact, Prime Minister Sheikh Hasina used to hold press conferences on foreign visits and various issues from time to time. But after almost a year due to the coronavirus, the head of government is facing the journalists with this good news.