Bangladesh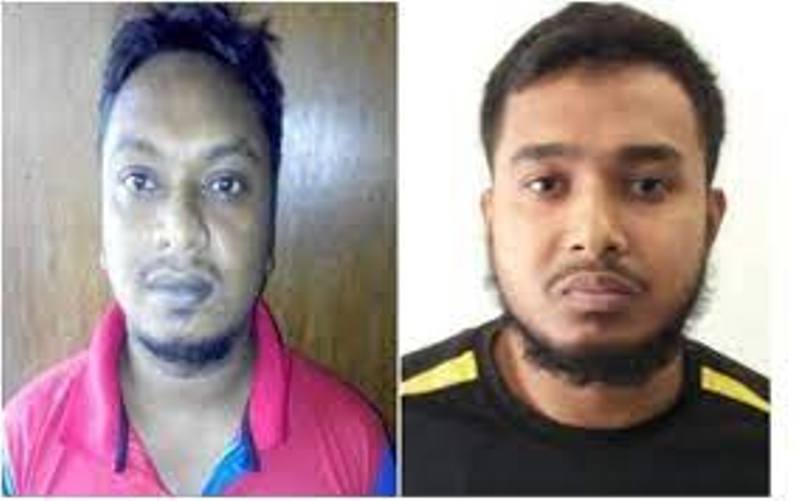 Collected
Police announce Tk 20 lakh reward for two terrorists
Dhaka, November 21: The police headquarters has announced a reward of Tk 20 lakh if two death-sentenced militants Mainul Hasan Shamim alias Sifat Samir and Md Abu Chiddiq Sohail alias Shakib can be handed over. On Sunday (November 20), AIG (Media and PR) Md. Manjur Rahman said that a reward of Tk 10 lakh and Tk 20 lakh has been announced if two fugitive terrorists can be caught.
Meanwhile, Home Minister Asaduzzaman Khan Kamal said that action will be taken if anyone is negligent in snatching two militants from the court premises. He said this to the journalists in his office of the Secretariat on Sunday.
The Home Minister said that a red alert has been issued to nab them soon after they were abducted. Police are looking for them. Hope they get caught soon. Stating that an investigation committee will be formed in this regard, the minister said, details can be given after the investigation.
Militants abducted two militants, Abu Chiddiq Sohail and Moinul Hasan Shamim, who were sentenced to death in the murder case of publisher Faisal Arefin Dipan and writer and blogger Abhijit Roy by spraying them in the eyes of the police. The incident took place on the premises of the Chief Metropolitan Magistrate's Court of Dhaka around noon on Sunday.