Bangladesh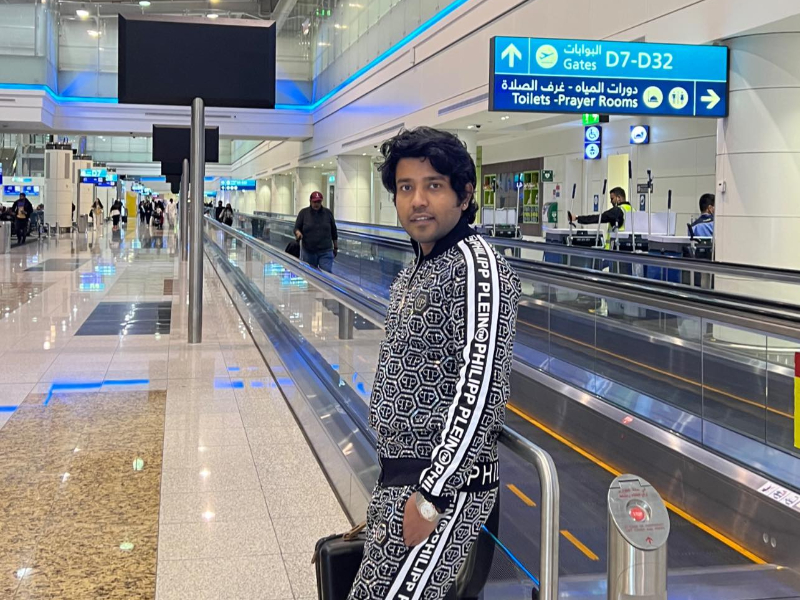 File photo/Collected
Police murder case accused Arav Khan has 5 citizenships at just 30
Dhaka, March 17: He is Aarav Khan, was born and brought up in a remote village, and is from a lower-middle-class background. He acquired citizenship of five countries at the age of just 30. He is known now as a gold trader in Dubai. Suddenly, his other identity has been revealed. Police think that this Arav Khan is Rabiul Islam, the accused in the case of burning police inspector Mamun Imran Khan. After inviting cricket star Shakib Al Hasan to the launch of his jewelery shop in Dubai, his real identity was suddenly exposed.
It is known that this jeweler has citizenship of at least five countries under eight different names. According to the intelligence police, this Aarav Khan is the fugitive Rabiul Islam, the accused in the case of burning to death of Special Branch (SB) inspector Mamun Imran Khan.
This person named Arav is widely known in Bangladesh, India and Dubai. Accused of police murder case in Dhaka fled to Kolkata. He changed his name. Wherever he went, he was known by a new name. Sometimes he is Apan Ahmed, sometimes Sohag, sometimes Rashedul Islam, Apan Molla, Hridi Sheikh, Hridoy, Rabiul Islam and sometimes Arav Khan.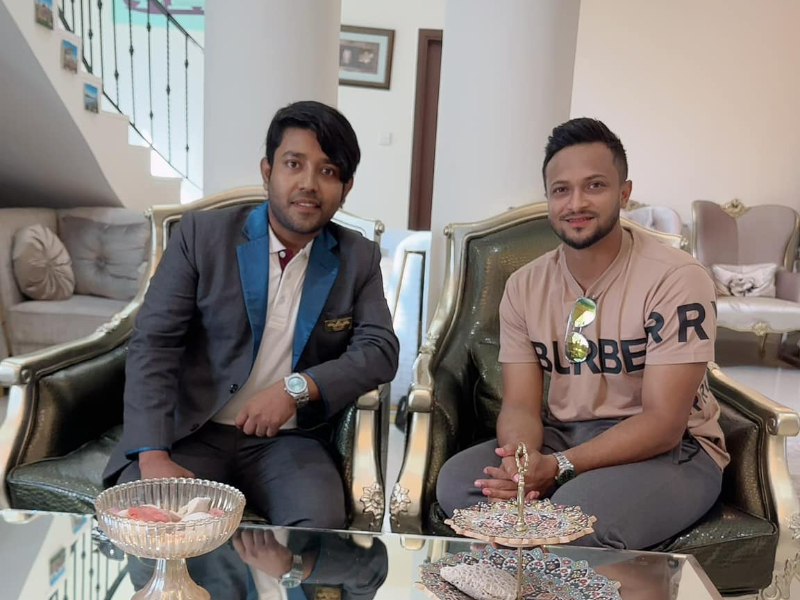 Arav Khan with cricketer Shakib Al Hasan in Dubai. Photo: Collected
Just did not change the name. Citizenship has also changed along with the name. Not only Arav and Rabiul, Ashutia village of Kotalipara of Gopalganj or Kolkata, his national identity card was also made in Bagerhat. So far it is known that he currently has citizenship of five countries namely Bangladesh, India, the United Arab Emirates (Dubai), Canada, and France. Bangladesh Police is going to issue a red alert against these five countries to help bring him under the law. In the meantime, the police headquarters has taken the initiative to issue a red alert.
In July 2018, Special Branch (SB) officer Mamun Imran Khan was murdered in Banani. In this incident, on July 10 of that year, Mamun's brother filed a case at Dhaka's Banani police station. The police filed a charge sheet in this case on March 31, 2019. The absconding accused number six in this murder case is Arav Khan.