Bangladesh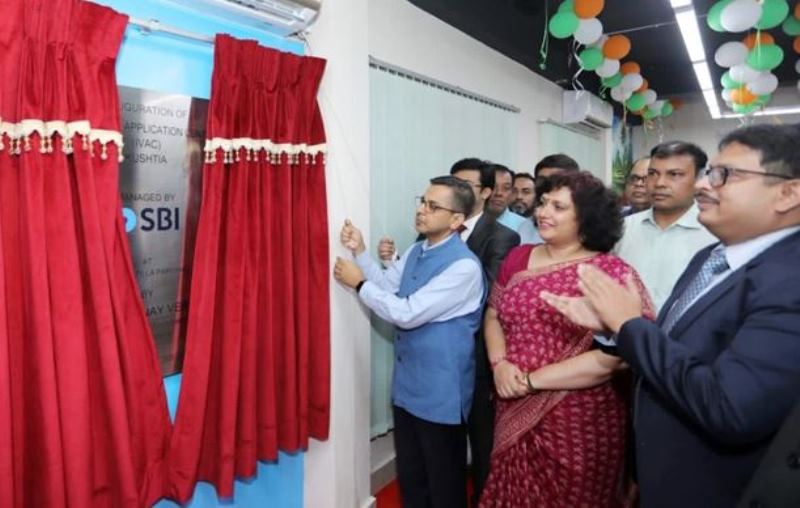 Photo: Collected
Pranay Verma inaugurates Indian Visa Application Centre in Kushtia
Dhaka, April 17: Indian High Commissioner in Dhaka Pranay Verma inaugurated the Indian Visa Application Centre (IVAC) in Kushtia. This is the 16th IVAC centre in Bangladesh.
The opening of this Visa Application Centre will make visa services easier and more convenient for the residents of Kushtia and its surrounding areas to travel to India.
High Commissioner Pranay Verma spoke to the media after inaugurating the new visa application centre. He emphasized on the continuous improvement of visa facilities for the people of Bangladesh. He also highlighted the recent steps taken by the High Commission to facilitate visa services for Bangladeshi citizens.
He said, hopefully, the new center will further strengthen the people-to-people contacts that bind the two countries and lie at the core of India-Bangladesh relations rooted in joint sacrifices in the 1971 Liberation War. Kushtia-3 Constituency Member of Parliament Mahbubul Alam Hanif was present at the inauguration ceremony.