Bangladesh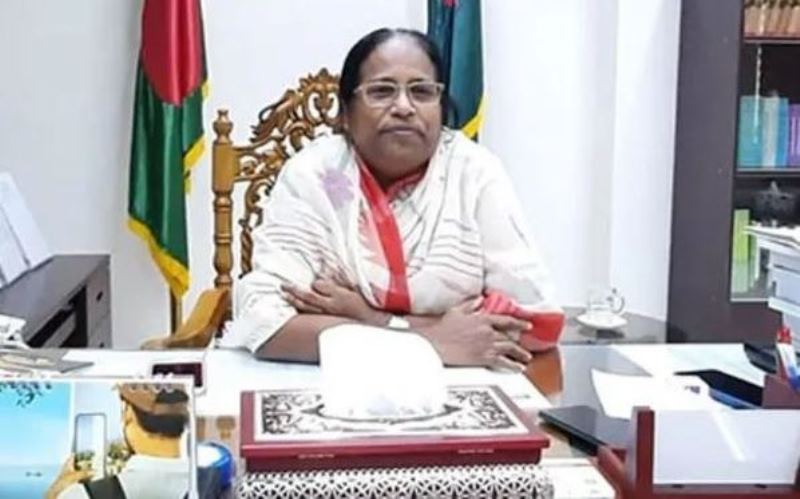 Photo: Collected
Preparations should be taken to conduct Parliament elections on ballot: EC Rasheda
Dhaka, January 9: Election Commissioner (EC) Begum Rasheda Sultana said that if the new EVM scheme is not passed in mid-January, preparations should be made to conduct the National Assembly election on the ballot paper.
She made this comment while talking to reporters at her office in Agargaon election building on Sunday (January 8).
Rasheda Sultana said the project does not seem to have progressed much. We said that we will use EVM in maximum 150 seats subject to the receipt of funds for this project. If it doesn't pass, we will hold a poll with what we currently have.
She said, there was no discussion with the policy makers (Ministry/Government) in this regard. There is no way to speak. The EC will probably talk to the secretariat. We will do what we can. As per my knowledge, 70 to 80 seats have capacity to use EVM. Don't know what the current situation is.
It is to be noted that the Election Commission has sent a project proposal of Tk 8,711 crore 44 lakh. That proposal has not yet been passed.
Meanwhile, according to experts, there should not be any problem in using EVMs in Election Commission or Home Ministry or wherever NID is there. They opined that even if the NID data is somewhere else, there will be no problem on the technical point.
The Election Commission (EC) held a discussion with the experts on Sunday (January 08) at the conference room of the EC in Agargaon of the capital on the issue of 'whether there will be any problem in voting if the NID leaves the EC'. In addition to the election commissioners, educationist Dr. Muhammad Zafar Iqbal, Professor Haider, Dr. Muhammad Mahfuzul Islam, Professor Kaykobad etc. were present in the discussion.