Bangladesh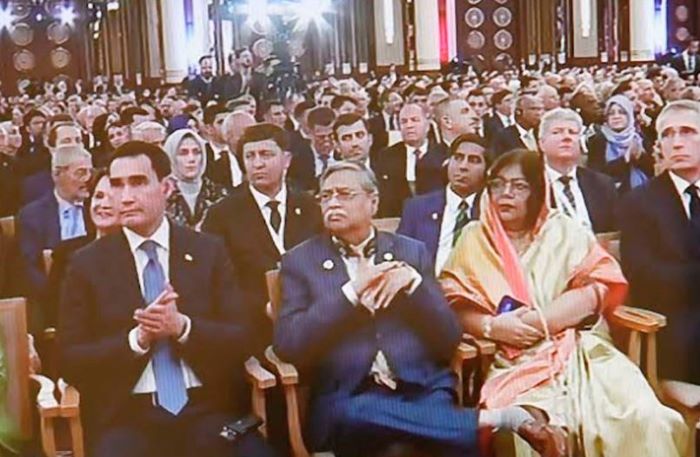 PID Bangladesh
President attends Erdogan's swearing-in ceremony in Ankara
Dhaka, 4 June 2023: President Md. Sahabuddin and his wife Dr. Rebekah Sultana attended the swearing-in ceremony of newly elected Turkish President Recep Tayyip Erdogan at the Grand National Assembly in Ankara on Saturday.
His press secretary Md. Zainal Abedin, who is on a trip with the president, told the official news agency BSS that the leaders of 77 countries of the world took this oath on Saturday at 5 pm (Turkish local time).
Representatives of international organizations, including NATO and Organization of Islamic Cooperation-OIC, were also present on the occasion.
Turkish leader Erdogan was sworn in for a third consecutive term as president. Later, a special ceremony was organized at the Presidential Palace to mark the inauguration of the President.
President Erdoğan exchanged greetings with the President of Bangladesh Md. Sahabuddin and world leaders.
Immediately after taking the oath, President Erdogan visited the tomb of the founder of the Turkish state, Mustafa Kemal Atatürk.
President Sahabuddin left Dhaka last Thursday night on a six-day official visit. The President is staying at the Sheraton Ankara Hotel in Ankara during his visit to Türkiye.
The Head of State is scheduled to return to the country on the evening of June 6 in a VVIP flight (Flight No. BG 208).