Bangladesh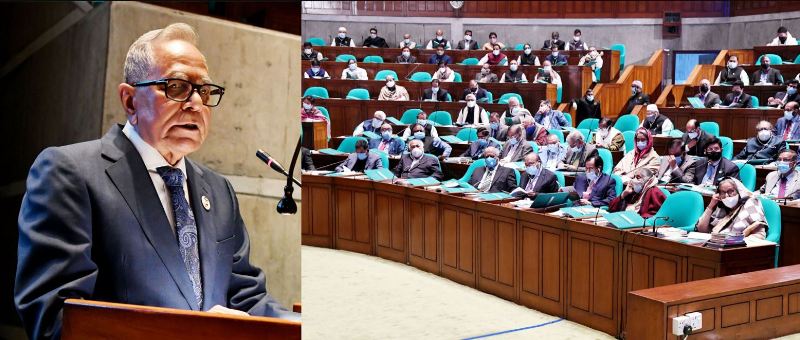 PID
President calls for united efforts to eradicate corruption, drugs, terrorism and militancy
Dhaka, January 19: President Md. Abdul Hamid called upon the people to work together to eradicate corruption, drugs, terrorism and militancy. Addressing the first session of the year in the National Assembly, he said the government is making continuous efforts to ensure good governance, democracy and people's participation in development programs in spite of hundreds of adversities to accelerate the progress of the country and the nation.
Abdul Hamid said, "We have to work more unitedly to eradicate corruption, drugs, terrorism and militancy from the country by keeping the spirit of the liberation war high to build the 'Golden Bengal' of Bangabandhu's dream." Let's forget the difference between party-like-path and pay the blood debt of millions of martyrs by establishing a society free from exploitation irrespective of religion-caste-tribe. '
Referring to the Parliament as the focal point of the hopes and aspirations of the people of the country, Abdul Hamid said all political parties, classes and professions should take concerted efforts to build consensus on democratization, good governance and uninterrupted socio-economic development. To this end, he called upon the government and the opposition to play their due role in the great parliament.
According to the constitution, the President is required to address the National Assembly in the first session of each year. And this session is the first session of 2021 and the eleventh session of the Eleventh National Parliament. As such, the President addressed the Parliament today. As per the rules, discussions will be held on the motion of thanks brought in this speech. But due to the current Corona situation, this session will be quite short. As a result, the discussion is expected to be brief.
During the President's address today, the Leader of the House, Prime Minister Sheikh Hasina and members of the Government and Opposition parties took part in the session in compliance with the health rules of the Corona period.
Earlier, the President entered the session at 4:55 pm on Monday. At this time the national anthem is served according to the rules. The President started his speech at 5:57 pm.
In his speech, he said the government has been working tirelessly to ensure people's participation in the country's development, good governance, democratic process and development activities by overcoming hundreds of obstacles and adversities.
Abdul Hamid said, "Today we are on the threshold of the golden jubilee of independence. We have to move forward on the path of peace, democracy, development and prosperity. This year, as a middle-income country, we will celebrate the "Golden Jubilee of Independence."