Bangladesh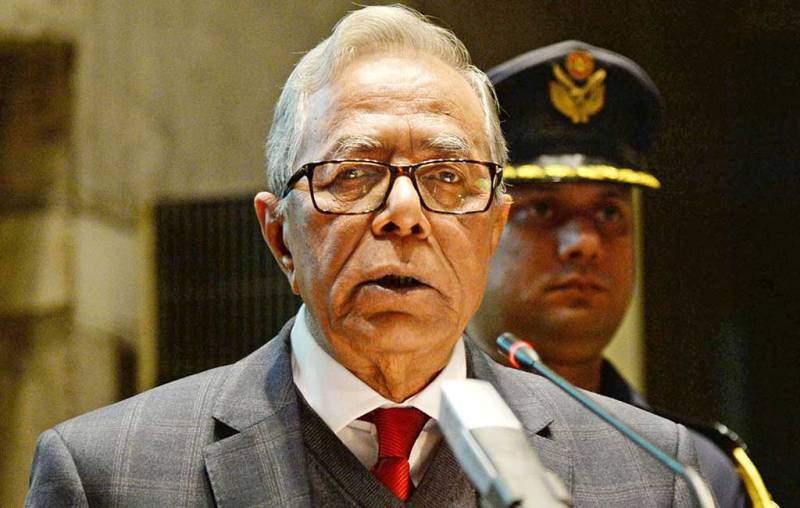 File Picture
President Hamid to issue ordinance making death penalty as punishment for rape
Dhaka, October 10: A presidential ordinance may be issued this week to make death penalty the punishent for rape instead of life imprisonment, said Biplob Barua, Awami League office secretary and special assistant to Prime Minister Sheikh Hasina.
"The Prevention of Violence against Women and Children Act-2000 is being amended on the instructions of the Prime Minister," he said. "Under Section 9 (1) of the law, where the punishment for rape was life imprisonment, the death penalty is being added."
Barrister Biplob Barua said that he is surprised when political activists want to take advantage of a social movement of the common people.
Recently, the number of rapes has increased in different parts of the country. Among them, a video of a housewife (37) being stripped naked and tortured in Noakhali on October 4 went viral on social media.
After the incident became known, there was a series of protests against rape and violence against women all over the country, including the capital.
Almost all quarters demanded the death penalty for rapists.
According to the report of the Judicial Investigation Commission, 25 BNP ministers and MPs helped in the rapes.
In response to such demands, Law, Justice and Parliamentary Affairs Minister Anisul Huq said, "The draft of the amended 'Women and Child Abuse Repression Act, 2000', which has been amended to increase the death penalty for rape, is being sent to the cabinet for approval."
Barrister Biplob Barua said, "There is no parliamentary session now. That is why the Prime Minister Sheikh Hasina will send a summary in the form of a bill to the President next Monday to take immediate action. Before that, a policy decision would be taken at a cabinet meeting on Monday. Later it will go to the President. The President will issue an ordinance under Article 93 (1) and it will become law. The ordinance will be formally approved in the first sitting of the parliament."