Bangladesh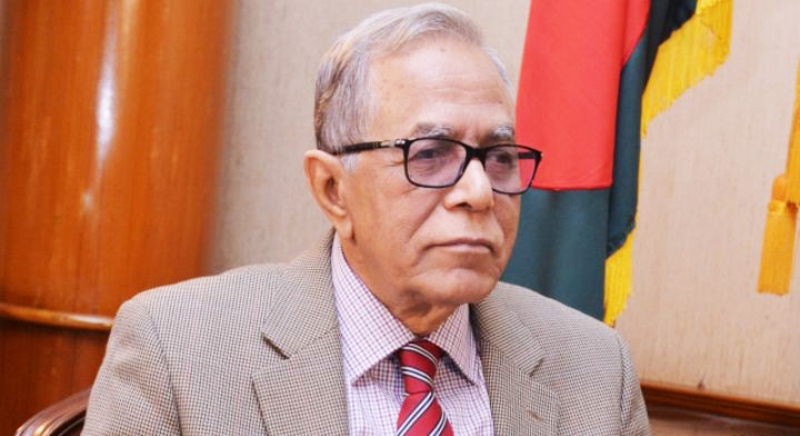 Collected
President Hamid urged citizens to follow health guidelines while celebrating Eid
Dhaka, May 14: President Md. Abdul Hamid has called upon the people to celebrate Eid-ul-Fitr with utmost caution while adhering to proper hygiene rules and maintaining social distance amid the coronavirus pandemic.
He prayed to God Almighty to save everyone from this plague. The President made the call in a message issued on the occasion of Eid-ul-Fitr on Thursday.
President Abdul Hamid said Eid-ul-Fitr is being celebrated this year at a time when the whole world, including Bangladesh, is plagued by the corona virus. Both life and livelihood are under threat today due to the coronavirus pandemic.
He called upon the affluent members of the society to stand by the poor in this difficult time.
He said Islam is a religion of peace and welfare. There is no place for hatred, violence and cowardice. Islam embraces universal welfare, including human values, mutual coexistence, tolerance and equality. This noble message and ideology of Islam must be spread among all.
On the occasion of Eid-ul-Fitr, the President conveyed his heartfelt greetings and congratulations to the people of the country and the world. "Eid-ul-Fitr is one of the major religious festivals of the Muslims."
In his message, the President expressed hope that the teachings of Eid-ul-Fitr would spread among all and a prosperous Bangladesh would be built.