Bangladesh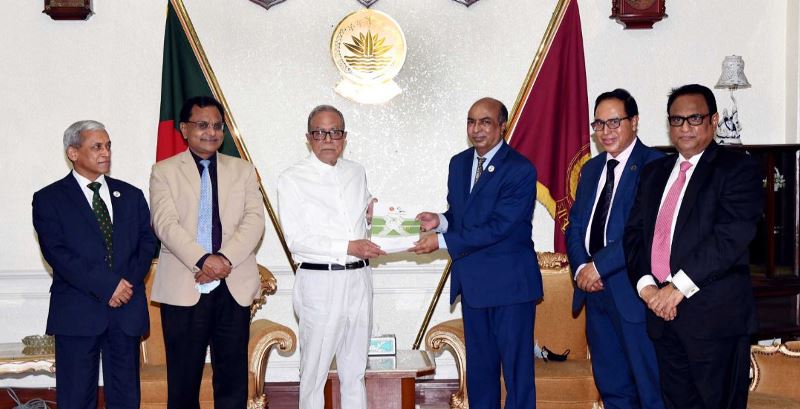 PID
President's advices to recruit third and fourth class employees through PSC
Dhaka, March 1: President Mohammad Abdul Hamid has suggested taking initiative to recruit third and fourth class employees through competitive examination under the Public Service Commission (PSC). Md. Sohrab Hossain, Chairman, Bangladesh Public Service Commission, made this suggestion while presenting the Commission's Annual Report 2020 to the President at Bangabhaban today. Other members of the commission were present at the time.
President's Press Secretary Md. Joynal Abedin said that during the meeting, the PSC chairman briefed Abdul Hamid about various aspects of the annual report and the steps taken to run the commission during the Coronation. The President directed the PSC to ensure transparency and accountability in every aspect of the recruitment process.
He said it would save time and alleviate the suffering of job seekers. The President expressed satisfaction over the work of the Public Service Commission. He hoped that the PSC would make every effort to ensure that the deserving youth of the country are appointed to various government posts.
Secretary to the President's Office Sampad Barua, Military Secretary Major General SM Salah Uddin Islam, Press Secretary to the President Md. Joynal Abedin, Secretary (Joint) Md. Wahidul Islam Khan were present on the occasion.