Bangladesh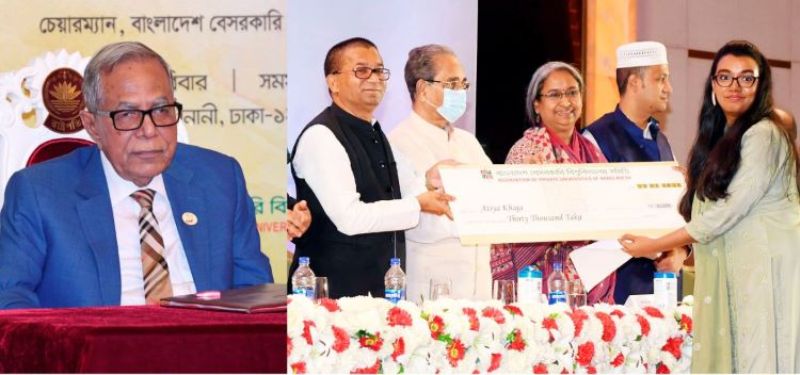 Photo: PID
President urges universities not to use it as a tool for profit
Own Correspondent, Dhaka, March 21: President Md. Abdul Hamid has called upon all concerned to ensure that education does not become only certificate-based.
He said, "Education should not be only certificate-based, and should not just about passing exams by memorizing notes, we want to be creative."
The President said this while addressing a discussion meeting on the occasion of Bangabandhu's birth centenary and golden jubilee of independence on Sunday (March 20) afternoon.
The meeting was organized by 'Bangladesh Private University Association'. The President took part in it virtually from Bangabhaban. He said that in order to meet the challenges of the future, the young generation of the country should be educated and skilled in modern education.
Referring to the universities as real centres of higher learning and research, the President said that the present world is as promising as it is challenging. Therefore, students need to follow up-to-date and international standard curriculum. Thanking the private university authorities for coming forward to invest in the education sector, the President directed the universities not to use them as a tool for making profit.
He said some private universities are using their investment in the education sector as a tool. Without ensuring regulation, infrastructure, educational facilities, they are taking students year after year and distributing certificates. Remember that the university is a place for the practice of free-will.
President Md. Abdul Hamid called upon the concerned authorities to consider the issue of reserving a certain number of seats in private universities for poor and meritorious students and giving them the opportunity to study free of cost if possible.