Bangladesh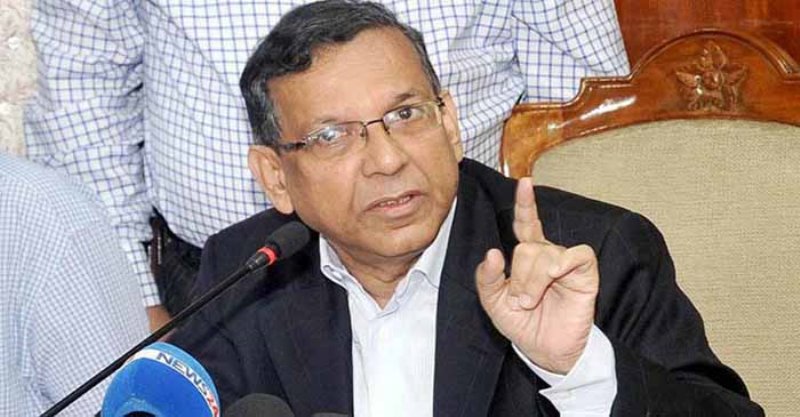 File photo
Presidential election on schedule, no plan to amend Constitution: Law Minister
Dhaka, Jan 5: Law Minister Anisul Huq said that the President will be elected at the appointed time.
The minister gave this information in response to questions from journalists after inaugurating a workshop for subordinate court judges at the judicial administration training institute in the capital on Wednesday (January 4).
The Law Minister said, "So far the government has no plan to amend or change the constitution. So it can be said that the President will be elected at the appointed time. The current president has served two terms, according to the constitution he cannot serve any longer. So a new one will be elected."
President Abdul Hamid's term ends on February 6. Before that, the Election Commission is preparing for the presidential election. Awami League's potential presidential candidate is party general secretary Obaidul Quader. If he is nominated, he is expected to be elected unopposed like President Md. Abdul Hamid.
Regarding the bail of senior BNP leaders, the minister said, "Not even the law ministry, nor any other ministry is interfering in the work of the court. If the court thinks it will give bail. If the court thinks that it cannot be given, it is not given."
The minister also said, "It often happens that the lower court does not grant bail, the higher court grants bail. Again, the lower court granted bail, the higher court blocked it. This is nothing new in Bangladesh. Those who have raised questions about it, they may not have seen the Jatiya Party-BNP's activities or even if they do, they don't want to say the set."