Bangladesh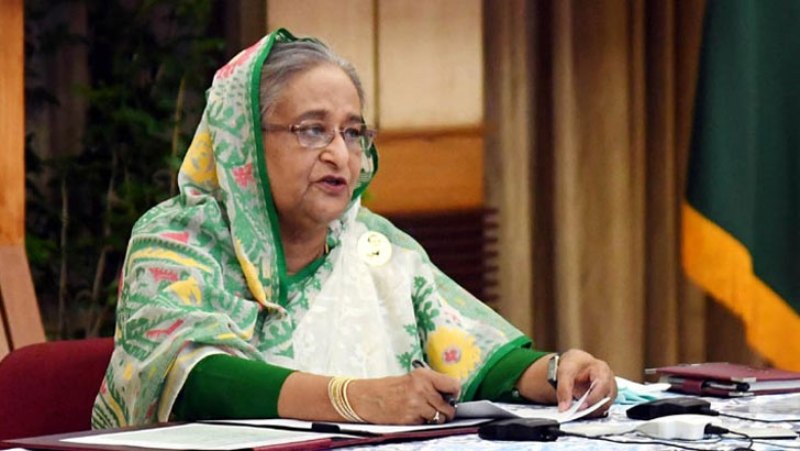 PID
Prime Minister calls for creating a culture of obeying traffic laws to prevent accidents
Dhaka, October 22: Prime Minister Sheikh Hasina urged everyone to come forward and develop a culture of obeying traffic laws in creating public awareness to prevent road accidents. She called for this in a message on Friday (October 21) on the occasion of 'National Safe Road-2022'.
Sheikh Hasina said, "Following the footsteps of Bangabandhu, we constructed 15 thousand 128 kilometers of paved roads in five years after the formation of the government in 1996 and converted a total of 37 thousand 171 kilometers of roads into herringbone bonds. Besides, under the Directorate of Local Government Engineering, 6 thousand 526 kilometers of paved roads and Constructed 10 thousand 865 km of rural roads. Constructed about 19 thousand large, medium, small bridges and culverts. Started construction of many important bridges including Pakshi, Dharla, Doarika, Gabkhan, Rupsa, Surma (II) and Meghna bridges. We checked the feasibility of Padma Bridge and decide its location. Take up the South Asian Development Triangle project to connect Bangladesh, Nepal, Bhutan and the northern and eastern parts of India by road."
The Prime Minister said, "After the formation of the government in 2009, the Awami League prioritized road safety and gradually upgraded all the national highways to four or more lanes, Metrorail, Bus Rapid Transit (BRT) line, elevated expressway, flyover, overpass-underpass, and new roads. It has ushered in a new era in the construction or reconstruction of bridges and culverts. In the last 14 years, we have constructed 4,404 bridges, 15,84 culverts and 22,433 km of highways."
The head of government said, "We built the Padma Bridge, a symbol of self-esteem, glory and capability of Bengalis, with our own funds and opened it for traffic on June 25. The work of constructing the country's first 3.4 km long road tunnel under the Karnaphuli River is in the final stage. Modern opportunity in the model of the developed world. The work of 20.10 km long MRT line-6 ​​from Uttara to Motijheel with facilities is nearing completion, part of which will be launched next December."