Bangladesh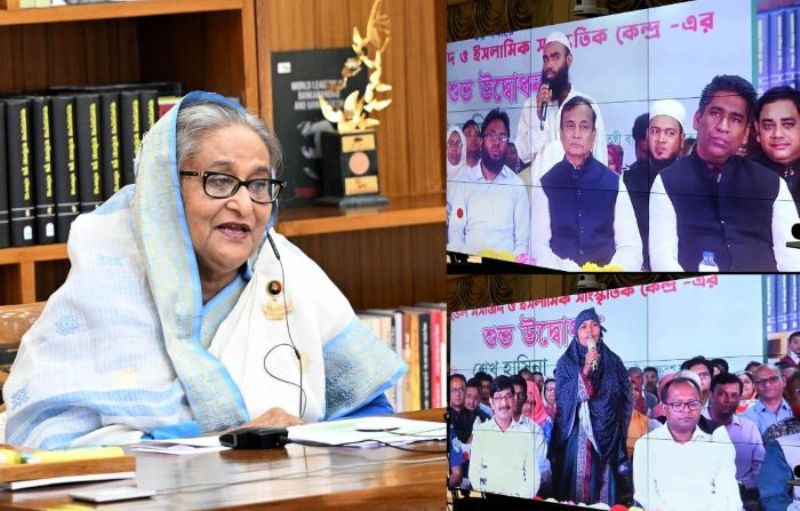 PID
Prime Minister calls to be careful about black marketers during Ramadan
Dhaka, March 16: Prime Minister Sheikh Hasina has urged everyone to be careful so that black marketers do not create a shortage of daily commodities during Ramadan. She made this call while inaugurating 50 model mosques in different parts of the country, including Agailjhara in Barisal, Phulbaria in Mymensingh and Tentulia in Panchagarh on Thursday (March 16) morning in a video conference from Gana Bhavan.
Sheikh Hasina said, our businessmen try to increase the prices of goods during the month of Ramadan. It is a very despicable act. Ramadan is a time of austerity. Care should be taken that people can do their religious work well.
Addressing the khatibs, the Prime Minister said, you should tell people more about black market, hoarding or food adulteration during Friday sermons in the mosque.
She said, "We have made a special card for those with low income. We buy rice at a higher price and give it at only Tk 30 per kg. Ahead of Ramadan, we will supply rice at Tk 15 per kg to another 1 crore people. So that common people do not suffer. For him, rice, oil, sugar, pulses, whatever he needs can be bought at a fair price through TCB, we are providing this cooperation with the fair origin card."
State Minister for Religious Affairs Md. Faridul Haque Khan and Religious Affairs Secretary Kazi Enamul Hasan NDC spoke at the opening ceremony.