Bangladesh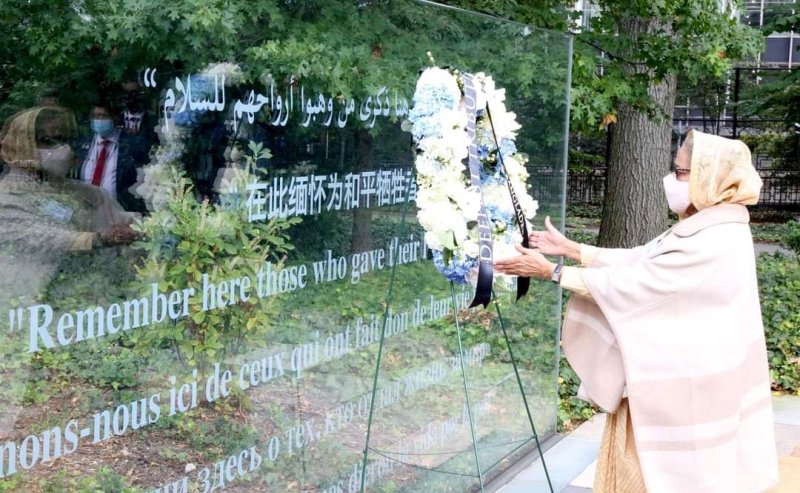 PID
Prime Minister Hasina calls for bold steps for a sustainable future
Dhaka, September 21: Prime Minister Sheikh Hasina has called upon world leaders to take bold steps to address the state of emergency through an 'overall global' initiative to leave a sustainable future for the next generation. She made six recommendations at a closed-door meeting of leaders on how to deal with the effects of climate change in New York on Monday morning.
The meeting was co-hosted by British Prime Minister Boris Johnson and UN Secretary-General Antonio Guterres in New York on Monday morning, local time.
In her proposal, Sheikh Hasina called for strict implementation of the Paris Agreement to keep global warming below 1.5 degrees Celsius. She also called for USD 100 billion in annual climate funding from developed countries. Fifty percent of this fund will be used for adaptation and resilience, especially in climate-risk countries.
Highlighting the need for new financial processes and the transfer of green technology to developing countries, the Prime Minister called for tackling the problem of loss and damage due to climate change as well as displacement of large populations.
She said assistance was needed to increase the capacity of CVF countries, especially those affected by the increased frequency of climate-related disasters, to deal with the dual dangers of pandemics and disasters.
Sheikh Hasina said the international community has a special responsibility to assist countries at risk of climate change in their adaptation and mitigation efforts. Climate-risk countries contribute the least to global greenhouse gas emissions, but they suffer the most. Noting that Bangladesh has submitted an ambitious and updated NDC to the UNFCCC, she said the government has adopted the 'Mujib Climate Prosperity Plan' focusing on green growth, resilient infrastructure and renewable energy.
The Prime Minister said that as the chair of the Climate Vulnerable Forum (CVF) and the V20, her government's main goal was to protect the interests of climate-vulnerable countries. Bangladesh is sharing best practice and adaptation knowledge with other climate risk countries through its GCA South Asia Regional Office in Dhaka.