Bangladesh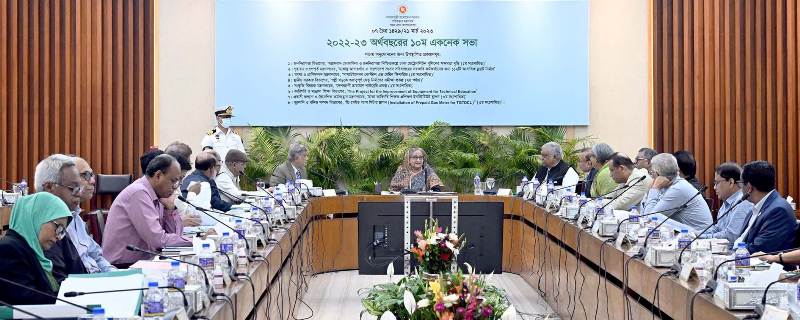 PID
Prime Minister Hasina directs use of domestically made cars in development projects
Dhaka, March 21: Prime Minister Sheikh Hasina has directed the use of Pragoti brand cars instead of foreign cars in various domestic projects. She said that domestic cars should be used instead of foreign cars for the development of the country.
The tenth meeting of the Executive Committee of the National Economic Council (ECNEC) for the current financial year was held on Tuesday (March 21). Prime Minister Sheikh Hasina presided over the meeting. At the end of the meeting, Minister of Planning MA Mannan highlighted the instructions and directives of the Prime Minister.
Highlighting the directives of the Prime Minister, the Planning Minister said that many buildings have been constructed, but they are lying. These buildings should be used. Buildings cannot be abandoned. Proper use of equipment should be done by employing skilled manpower. Equipment and buildings already purchased cannot be left behind.
Prime Minister said in ECNEC meeting that export of agricultural products should be increased and export opportunities should be looked at. Land cannot be kept fallow. In case of flooding, silt falls in shrimp enclosures, they should be fixed.
Urging to increase the production of local fish, Sheikh Hasina said that the fish should not be harmed by bringing foreign fish. Excluding the word Poverty Alleviation, the word Skilled Human Resource Development Project should be used.
The prime minister also said in the ECNEC meeting that building only in the name of the project should not be done. The responsibility of the project manager should be independent. Project management has its own rules to follow.