Bangladesh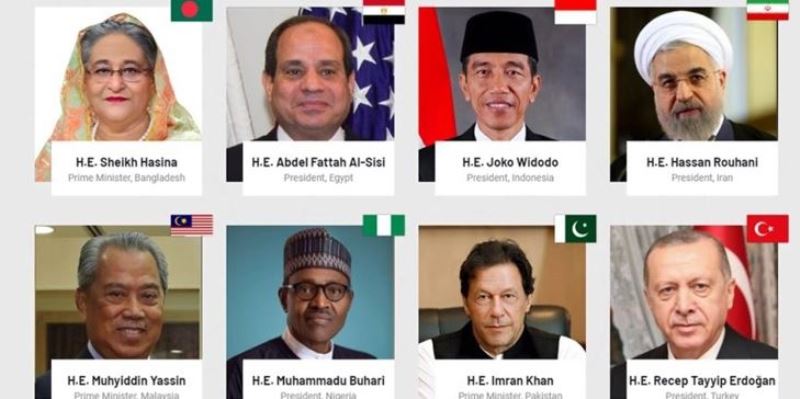 Collected
Prime Minister Hasina emphasises the importance of four issues at D-8 Conference
Dhaka, April 8: The 10th conference of the D8 nations have started on Thursday. Though Bangladesh was suppose to host it, the meeting is taking place virtually due to the ongoing coronavirus pandemic.
After 3 pm, chaired by Prime Minister Sheikh Hasina, the meeting was attended by Egyptian President Abdel Fattah Saeed Hussein Khalil el-Sisi, Indonesian President Joko Widodo, Iranian President Hassan Rouhani, Malaysian Prime Minister Haji Mahiaddin bin Haji Md. Yasin, Nigerian President Muhammadu Buhari, Pakistan's Prime Minister Imran Khan and Turkish President Recep Tayyip Erdogan.
Prime Minister Sheikh Hasina emphasized on four issues in the meeting.
"Empowering our youth through skills development, harnessing the full potential of ICT, building the necessary legal, institutional and infrastructural framework, and improving connectivity to facilitate trade and investment," she said.