Bangladesh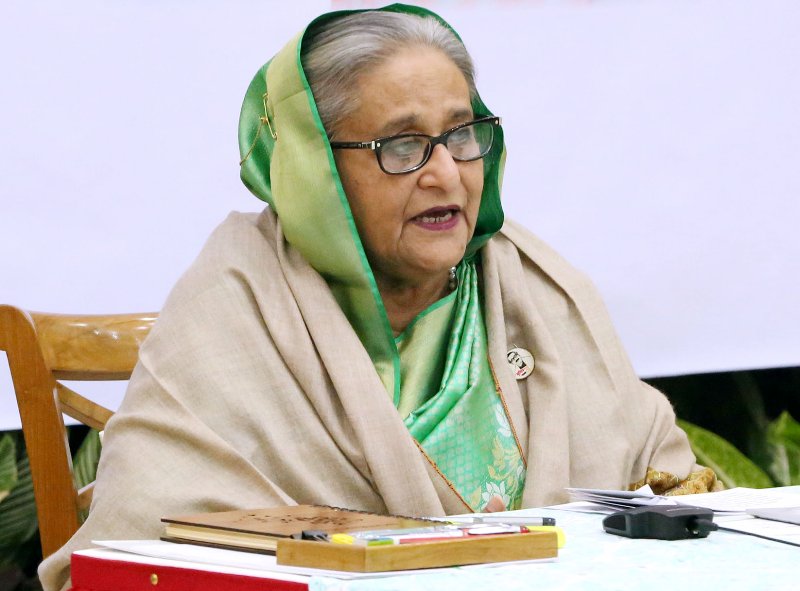 Collected
Prime Minister Hasina leaves for the UAE
Dhaka, March 7: Prime Minister Sheikh Hasina has left Dhaka for a six-day visit to the United Arab Emirates. She left Hazrat Shahjalal International Airport for the United Arab Emirates on a Biman Bangladesh Airlines BG-1301 VVIP flight at 4:15 pm on Monday, taking part in various day-long programs on the occasion of the historic March 7.
Sheikh Hasina's visit is at the invitation of the country's Vice President and Prime Minister and Ruler of Dubai Mohammed bin Rashid Al Maktoum.
The Prime Minister will arrive at Abu Dhabi International Airport at 9:45 pm local time. The Prime Minister Sheikh Hasina will be welcomed at the airport by the Ambassador of Bangladesh and a high level representative of the UAE government. The Prime Minister will be given a Static Guard of Honor at the airport. After the formalities at the airport, the Prime Minister will visit her residence.
During the visit, Prime Minister Sheikh Hasina will hold meetings with top leaders in the UAE. During the visit, Bangladesh may have four Memoranda of Understanding (MoUs) with the country. Emphasis will be placed on sending manpower to the UAE labor market, increasing bilateral trade, launching direct shipping lines, renewable energy, sustainable development in climate change, and enhancing cooperation in ICT and artificial intelligence.
After the visit, the Prime Minister is scheduled to return to the country on March 12.