Bangladesh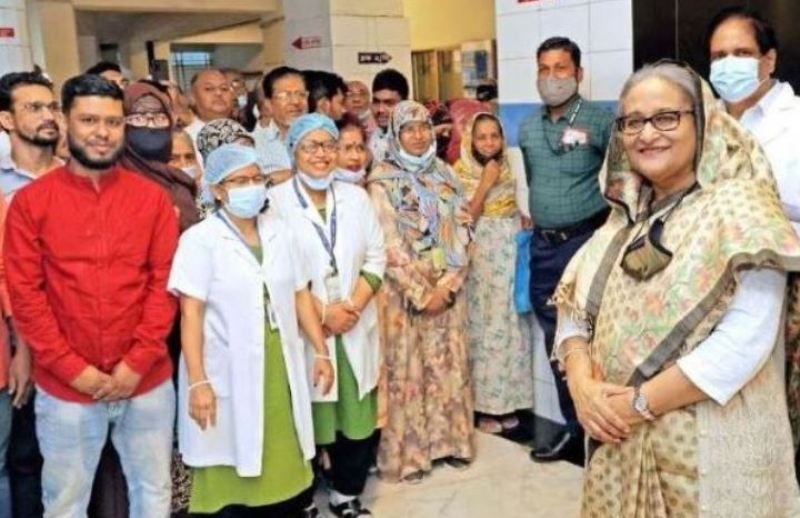 PID
Prime Minister Hasina receives eye treatment as a general patient
Dhaka, November 30: Prime Minister Sheikh Hasina got her eyes checked like a normal patient after buying an outdoor ticket for Tk 10 at the National Institute of Ophthalmology and Hospital in the capital's Sherebangla Nagar on Tuesday.
The Chief Minister went to Sherebangla Nagar Hospital at 8 am for treatment. She regularly receives eye treatment from this hospital.
According to a press release from the Prime Minister's Press Wing, the Director of Ophthalmology Hospital Professor Dr. Golam Mostafa welcomed the Prime Minister after she reached there.
Before leaving the hospital, the Prime Minister exchanged greetings with the doctors and nurses of the hospital and the people who came for outdoor services, inquired about the treatment and took part in taking pictures with them.