Bangladesh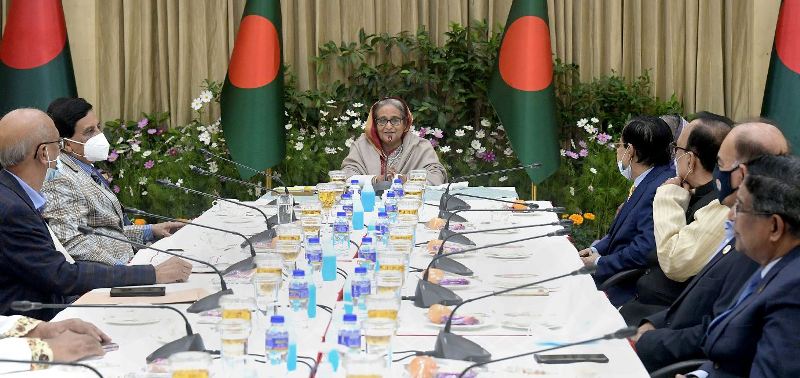 Photo: PID
Prime Minister hopes people will again bless Awami League in next election
Own Correspondent, Dhaka, February 9: Prime Minister Sheikh Hasina has expressed hope that people will vote for Awami League in the next election as well.
She said, "I hope people will vote for us in the next election because we have changed a country. The Awami League believes in democracy; We have trust in the people."
She said this while addressing a meeting of the presidium of Bangladesh Awami League at Ganobhaban on Tuesday afternoon.
The Prime Minister said, "We have kept the country's economy stable with various stimulus packages amid the Corona crisis. At present, Bangladesh's GDP growth is 6.94 percent and per capita income is 2591 US dollars."
She said, "We have the status of a developing country. Today, the quality of life of the people has improved because we are in power. Through the Community Clinic, My Home My Farm and Shelter projects, I am bringing all facilities to people's doorsteps. No one in the country will be homeless; One hundred percent of the people have come under electricity."