Bangladesh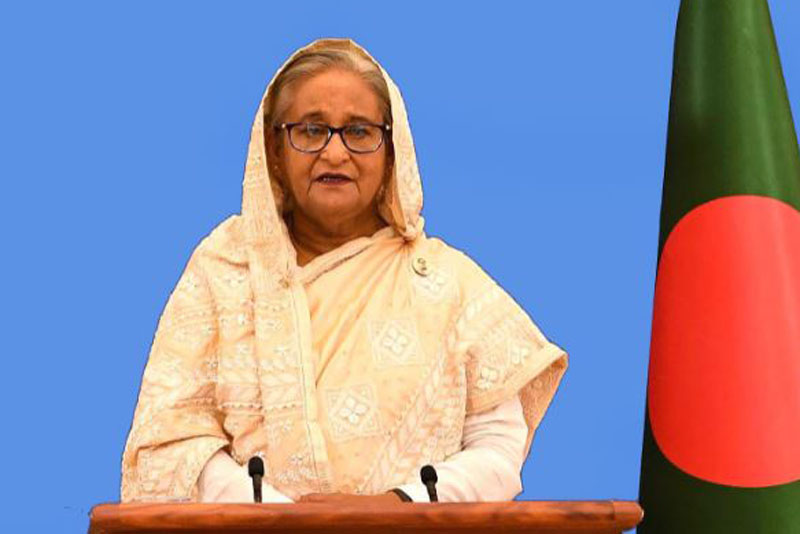 Prime Minister is hopeful that the spread of coronavirus in Bangladesh will be stopped
Prime Minister Sheikh Hasina has expressed her determination to prevent the spread of Coronavirus Cavid (19) infection in Bangladesh in the coming winter and called upon the doctors to continue providing humanitarian services during the epidemic.
Prime Minister Sheikh Hasina said this while addressing as the chief guest at the virtual inauguration of 'First International E-Conference on Critical Care-2020' on Saturday night.
The conference is organized by the Bangladesh Society of Anesthesiologists (BSA). And this conference is being held at a time when the whole world is fighting against the coronavirus epidemic.
Sheikh Hasina said, "Only our efforts and the hard work of doctors and health workers can prevent the spread of the deadly virus in Bangladesh."
The Prime Minister said, "So far we are lucky because both the transmission and death rates of this disease are very low in Bangladesh." So, when you become a doctor, your first and foremost job is to serve humanity. I hope you don't forget your responsibilities under any circumstances."
Sheikh Hasina said anesthesiologists play an important role in the treatment of critically ill patients in addition to operating theaters. He said the importance of anesthesiology in providing pre-operative, post-operative and post-operative care and full preoperative care is increasing everywhere.
The Prime Minister said that because these doctors are engaged in anesthetizing the patient, providing intensive care, serious emergency medicine and pain medication. Bangladesh is no exception. He added, 'We duly recognize their contribution. I urge them to enrich themselves with up-to-date and technical knowledge to treat critically ill patients."
The Prime Minister said the country's anesthesiologists have been doing an excellent job in managing patients infected with Kovid-19 in intensive care units and beyond during the epidemic.
He said the Bangladesh Society of Anesthesiologists has assisted the government in preparing guidelines for the management of intensive care centers for Kovid-19 patients.