Bangladesh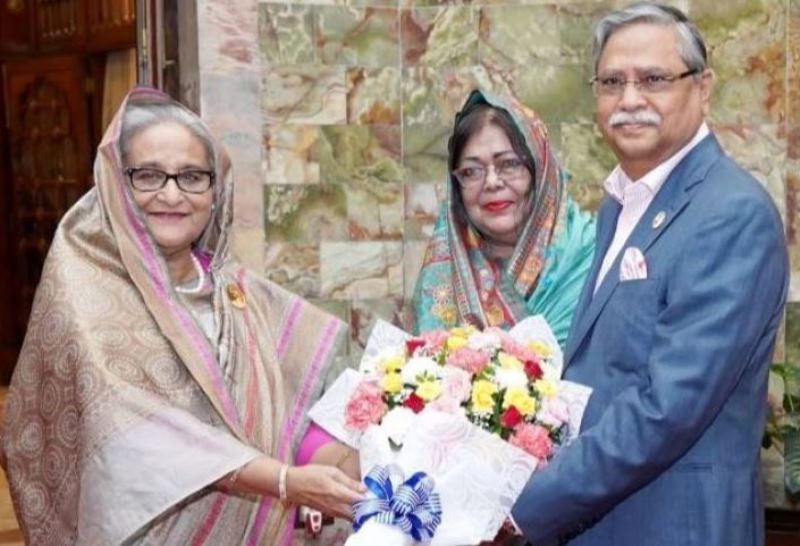 Photo: PID
Prime Minister meets with President at Bangabhaban
Dhaka, June 23: Prime Minister Sheikh Hasina met President Md. Shahabuddin at Bangabhaban on Thursday evening.
President's Press Secretary Md. Zainal Abedin said that during the meeting, the Prime Minister discussed various important issues of the state. This includes her recent visit to Geneva. She also apprised the President about various aspects of his recent foreign visit.
President Shahabuddin thanked and congratulated Prime Minister Sheikh Hasina for the successful visit. The President hopes that the Prime Minister's visit will further expand the bilateral and multilateral relations between Bangladesh and Switzerland, including trade and investment.
The spokesperson of Bangabhaban said that the President and the Prime Minister exchanged mutual greetings and good wishes during the meeting. Earlier, when the Prime Minister arrived at Bangabhaban at 7.35 pm, President Shahabuddin and his wife Dr. Rebecca Sultana welcomed her with bouquets of flowers. The Prime Minister also presented a bouquet of flowers to the President and his wife.
The concerned secretaries of the offices of the President and the Prime Minister were also present in the meeting.