Bangladesh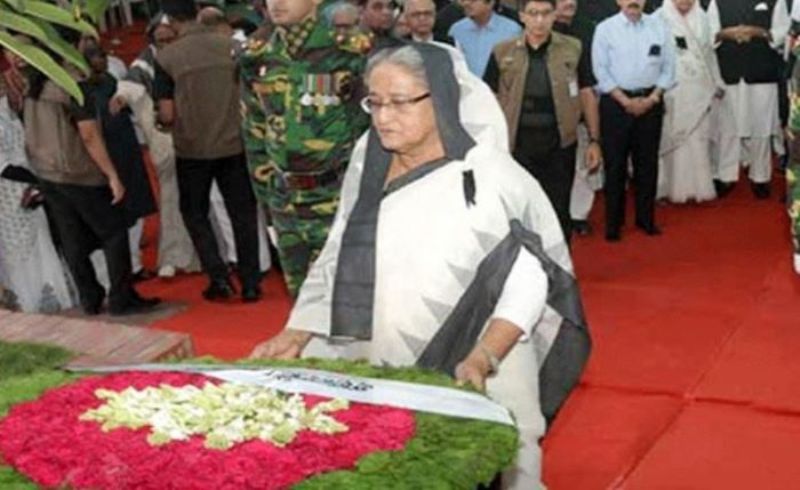 PID
Prime Minister pays tribute to martyrs of August 21
Own Correspondent, Dhaka, 21 August 2023: Prime Minister Sheikh Hasina laid a wreath at the temporary altar in memory of those killed in the 21 August grenade attack. She first paid her respects as Prime Minister at the Shaheed Bedi built in front of the Awami League's central office. Later, the Awami League president went with Obaidul Quader, the party's general secretary, to pay their tributes.
This tribute was paid under the leadership of party president Sheikh Hasina at the Shaheed Bedi built in front of the central office of Awami League on Bangabandhu Avenue on Monday, August 21.
Besides, on the 19th anniversary of this heinous grenade attack in history, a discussion and a meeting was organized at the central office on Bangabandhu Avenue at the initiative of Bangladesh Awami League. Top leaders of Awami League participated in it under the chairmanship of party president Sheikh Hasina.
Prayers and prayers are offered at the memorial meeting. Mufti Mizanur Rahman, senior Imam of Baitul Mukarram National Mosque, prayed and prayed. Awami League general secretary Obaidul Quader gave a welcome speech.