Bangladesh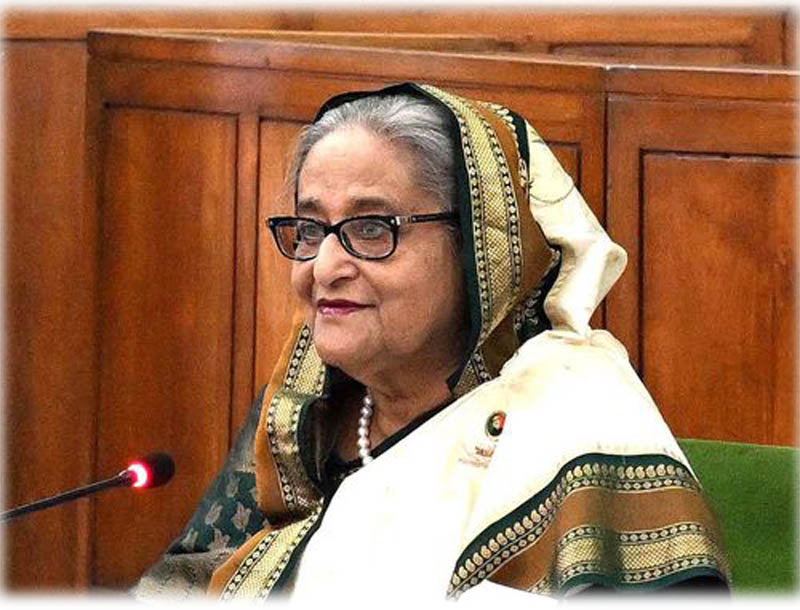 PID Bangladesh
Prime Minister Sheikh Hasina inaugurates Chilahati Express
Dhaka, 5 June 2023 : Prime Minister Sheikh Hasina inaugurated the new passenger train - Chilahati Express on Sunday.
The train will run on Chilahati-Dhaka-Chilahati route. The Prime Minister inaugurated the train by blowing a whistle and waving a flag as the chief guest at a ceremony at Chilahati railway station in Nilphamari by joining him virtually from his official residence Ganabhaban.
The new Chilahati Express with a capacity of 800 passengers with modern facilities will ply Chilahati-Dhaka-Chilahati six days a week. Chilahati railway station has become an important junction in Nilphamari district due to the resumption of rail communication between Bangladesh and India on the Haldibari-Chilahati route. Inter-country Mithali Express is plying on this route along with goods laden wagons.
Chief Secretary of the Prime Minister M. Tofajzel Hossain Mia gave a welcome speech at the event. Railway Secretary Dr. Md. Humayun Kabir. Railway Minister Md. Nurul Islam Sujan, MP spoke on the occasion. A video documentary on Bangladesh Railway (BR) was screened on the occasion.
Since coming to power in 2009, the Awami League government has laid a total of 740 km of new railways, converted 280 km of railways to dual gauge and rehabilitated 1308 km of railways in the last 14 years. During this period, a total of 114 locomotives were procured for Bangladesh Railways and 623 new passenger coaches and 516 goods wagons were procured.
Also, the signaling system of 130 railway stations has been modernized. Currently 142 new trains are running for passenger movement.