Bangladesh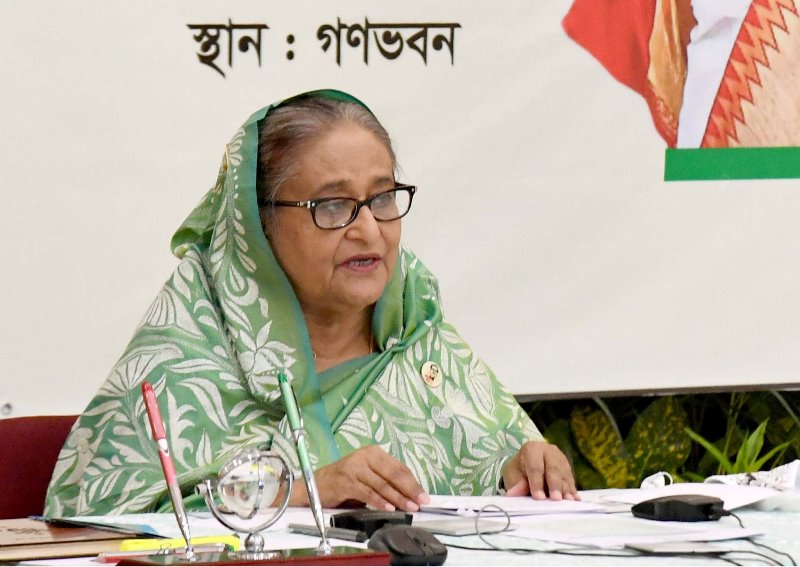 PID
Prime Minister Sheikh Hasina's prison release day today
Dhaka, June 11: Today is June 11, the day of release from jail of Awami League President and Prime Minister Sheikh Hasina. She was released from a special jail set up on the premises of the parliament building on this day in 2008 after 11 months of imprisonment during the One-Eleven government. Sheikh Hasina, the then Leader of the Opposition in Parliament, was arrested on July 16, 2007 from her residence in Sudha Sadan during the military-backed caretaker government.
When Sheikh Hasina fell ill inside the jail while she was a prisoner, there were demands from various quarters to release her for treatment abroad. The then caretaker government was forced to release Sheikh Hasina in the face of constant pressure, uncompromising attitude and unwavering demands from the Awami League and other affiliated organizations.
After her release, she went to the United States for medical treatment. While she was undergoing treatment there, her bail was extended several times.
When she returned to the country on November 6, 2008, she was granted permanent bail. Later, with a historic victory in the December 29, 2008 national elections, a grand alliance government was formed on January 6, 2009 with the Awami League under her leadership. After that Awami League formed the government after winning the elections of 2014 and 2018. Sheikh Hasina is also serving as the Prime Minister of the country for the fourth time, including the third time in a row.
The Awami League and its affiliates have been celebrating Sheikh Hasina's release day since the year after her release in 2008. Due to the global epidemic this year, various organizations are observing Sheikh Hasina's release day in accordance with the health rules.
On the occasion of the day, Awami Swechchhasebak League has organized a limited discussion meeting, prayer and milad mahfil at Kalabagan Sports Club premises at 11:30 am. Information Minister and Awami League Joint General Secretary Dr Hasan Mahmud will be the chief guest on the occasion.
President of the organization Nirmal Ranjan Guha will preside and general secretary Afzalur Rahman Babu will conduct.
On the occasion of the day of release, prayers will be held in different parts of the country, including the capital Dhaka, after Jumma today, wishing long life to Sheikh Hasina.