Bangladesh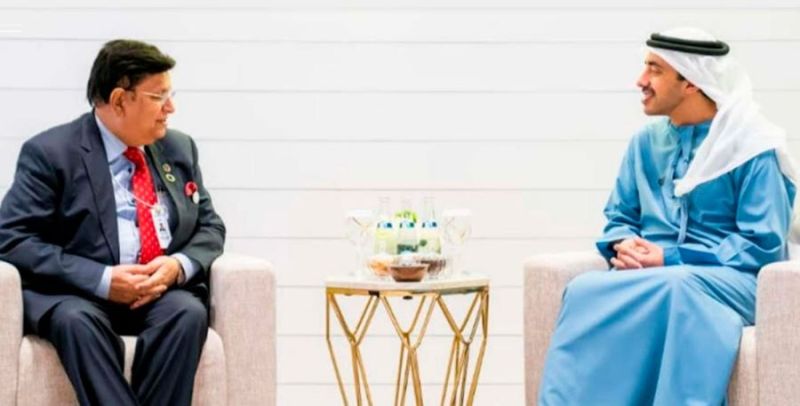 Photo: PID
Prime Minister to visit UAE next month
Own Correspondent, Dhaka, February 15: Prime Minister Sheikh Hasina will visit the United Arab Emirates (UAE) next month at the invitation of the UAE Prime Minister and the Ruler of Dubai.
The visit was discussed in Dubai between Foreign Minister Dr. AK Abdul Momen and UAE Foreign Minister Abdullah bin Zayed Al Nahyan. A press release issued by the Ministry of Foreign Affairs on Monday morning said that bilateral relations between Dhaka and Abu Dhabi were reviewed during a meeting between the two Foreign Ministers held in Dubai on Sunday regarding the upcoming visit of the Prime Minister of Bangladesh.
During the meeting, the two Foreign Ministers reiterated the excellent bilateral relations that exist between the two countries and stressed the need to work together in all areas of cooperation in the mutual interest of the people of the two countries.
At the same time, they pledged to deepen political engagement as well as cooperation in trade, commerce, investment and other economic fields, increase air and sea connectivity - especially direct shipping links between the two countries' seaports and direct freight and free supply. They also raised the issue of cooperation.
The two ministers also emphasized on science, innovation and technological cooperation, focusing on agriculture and food security, culture, ICT and LOT, with a view to strengthening the relationship in the field of integrated partnership.
Dr. Momen briefed on the deteriorating situation in the country due to the forcible displacement of Myanmar nationals who have taken refuge in Bangladesh at this time and sought the UAE's continued cooperation and support for a speedy resolution of this crisis.
The Foreign Minister of Bangladesh congratulated the leadership and people of the UAE on its 50th anniversary and highly commended the country for its outstanding achievements over the past five decades. The two Foreign Ministers agreed to make some special arrangements on the occasion of the Golden Jubilee of the relations between Bangladesh and the UAE.