Bangladesh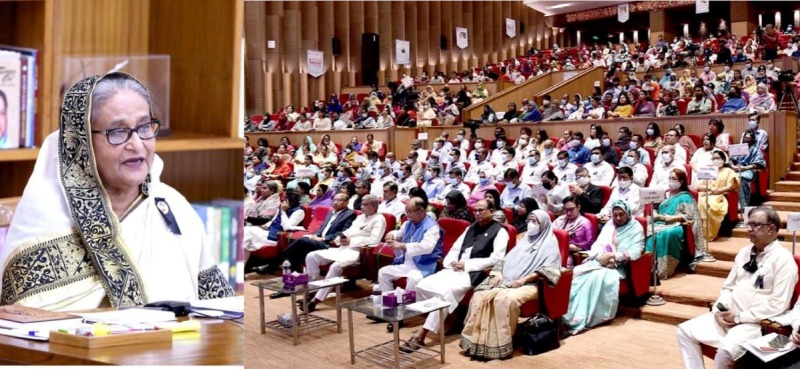 PID
Prime Minister urges women to follow Bangamata's lifestyle
Dhaka, August 8: Prime Minister Sheikh Hasina has urged women to give up excessive demands and luxuries and work for the welfare of people, following the lifestyle of Bangamata Sheikh Fazilatun Nesha Mujib. She made this call on Monday (August 8) during the 92nd birth anniversary celebration of Bangmata and the presentation of the 'Bangmata Sheikh Fazilatun Nesha Mujib' medal.
Sheikh Hasina said, "The state was run by my father Bangabandhu Sheikh Mujibur Rahman, the father of the nation, but in many matters, my mother encouraged and supported him by staying beside her side. My father was lucky to have had such a successful life partner. He has able to made the country independent."
The Prime Minister also said, "My mother never said that she would need this, that she would need that. She did not even threaten to leave the house if she did not get what she wanted, she just adapted. Everyone pray for my mother."
Addressing the women's society of the country, the Prime Minister said, "The women's society of my country should carry the ideals of my mother. Life is not about seeking and luxuries, we must work for the welfare of people by manifesting in the glory of sacrifice."
State Minister for Women and Child Affairs Fazilatunnesha Indira and other high-ranking officials also spoke on the occasion.