Bangladesh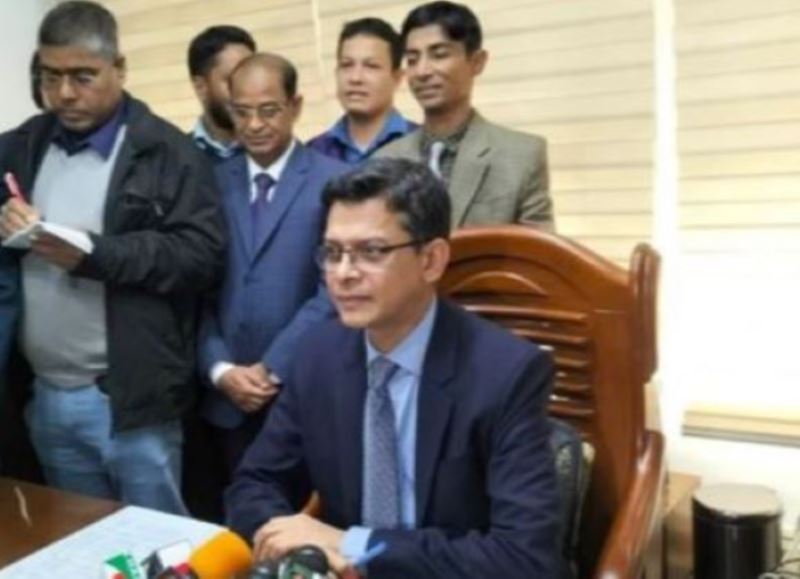 Photo: Collected
Process of accepting resignation of 6 minister-advisors underway
Dhaka, Nov 21: The process of accepting the resignation of six ministers and advisors is ongoing. Cabinet Secretary Md. Mahbub Hossain said this in response to a question while talking to reporters at the Secretariat on Monday. He said, there is no obstacle to their office before the effective date of resignation.
The Cabinet Secretary said, following the request of the Prime Minister, the technocrat minister-state minister and four advisers have submitted their resignations. There is a procedure to execute the resignation letter, we have started that process. After completing the process it will be effective. Prime Minister's economic advisor Mosiur Rahman; He said that the advisor on power, energy and mineral resources Taufiq-e-Ilahi Chowdhury and the advisor on international relations Dr. Gauhar Rizvi have submitted their resignations.
Regarding the information technology advisor to the Prime Minister, Sajeeb Wazed Joy, the Cabinet Secretary said that he has been appointed by the Prime Minister's Office without pay. He does not take any privileges.
A minister (Minister of Posts and Telecommunications, Mustafa Jabbar) has held office - when he draws attention, the Cabinet Secretary says that he will no longer be able to hold office when it comes into effect. When asked when their resignations will be accepted, he said, there is no law that says that it has to be settled within so many days. There is a process, approval is required.
He further said that the resignation will be gazetted, the post will be vacant when it becomes vacant.
Mahbub Hossain said, those who have been appointed from the cabinet department, (resignation letter effective process) is being done from here. Those requested by the Prime Minister have submitted their resignations. As the election schedule has been announced, the technocrat (non-Member of Parliament) Ministers and State Ministers have submitted their resignations like last time. Among them, two ministers and one state minister submitted their resignations to the cabinet department on Sunday, November 19.
The schedule of the 12th National Parliament election was announced on November 15. Voting will be held on January 7. In the current cabinet as technocrat ministers are Minister of Science and Technology Yafes Osman, Minister of Posts and Telecommunications Mustafa Jabbar and Minister of State for Planning Dr. Shamsul Alam.