Bangladesh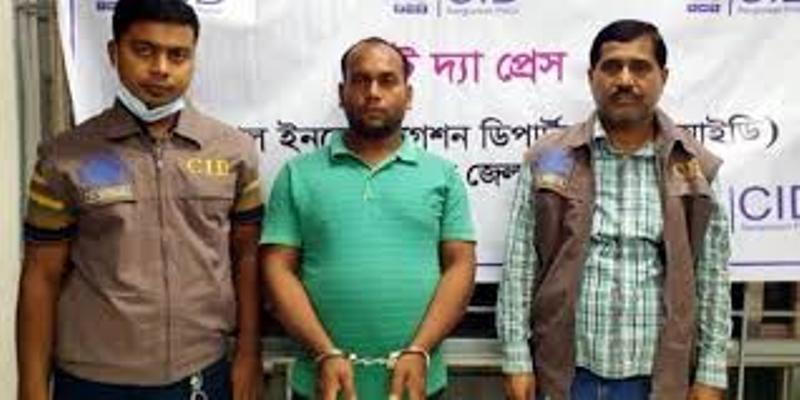 Collected
Qatari death row convict arrested in Bangladesh after six years
Dhaka, November 10: Sentenced to death in Qatar for killing a Bangladeshi man with a hammer, a fugitive murdered has been arrested in Bangladesh by the CID after more than six years. During this time, he fled to different districts of Bangladesh.
The fugitive murdered has been identified as Rashedul Haque alias Rashidul Islam (30).
He was sentenced to death by a Qatari court in March 2016.
On Monday, CID senior ASP (media) Jisanul Haque Jisan said the Dhaka district CID conducted a raid based on a case in Dohar police station and arrested Rashedul from Demra area.
Rashedul Haque is a convict sentenced to death by a Qatari court.
He added that Rashedul killed an expatriate named Abdur Razzak on January 9, 2014 while working in Doha, the capital of Qatar, by hitting him on the back of the head with a hammer. The next day, January 10, he returned to Bangladesh.
A case was filed against him in Qatar in this incident. A Qatari court later sentenced the man to death by stoning on the basis of evidence.
After not surrendering to Qatar, Rashedul came to Bangladesh and continued to intimidate and threaten the father of the slain Razzak. Razzak's father filed a case with Dohar police station. He was finally arrested on Saturday night.
A Doha court has ordered the execution of a total of four expatriate Bangladeshis and their accomplices in connection with the murder of Abdur Razzak.