Bangladesh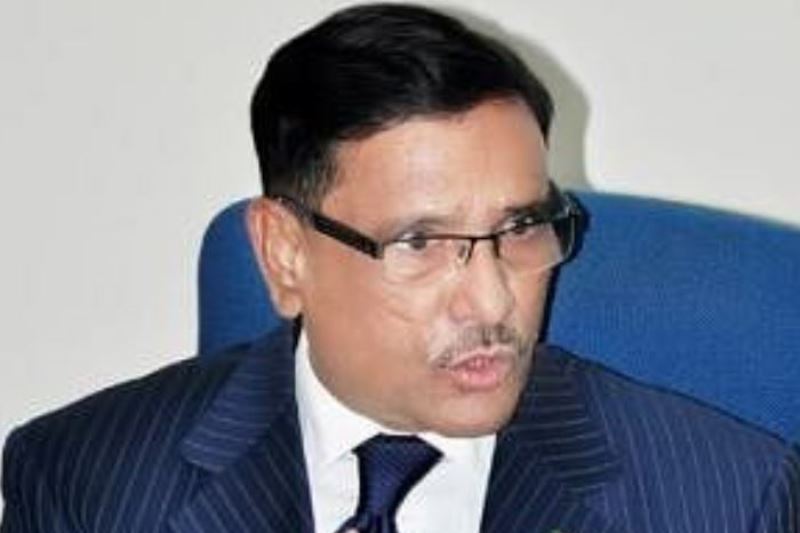 Collected
Quader directed to make a list of those who created anarchy in Hefazat-e-Islam
Dhaka, April 7: Awami League General Secretary and Minister for Road Transport and Bridges Obaidul Quader has said that the ongoing violence by an extremist sect called Hefazat-e-Islam has exceeded all levels of tolerance. At the same time, he directed the Awami League leaders and workers to make a list of the creators of this anarchy.
Obaidul Quader gave the instructions to the leaders and workers during a regular press briefing at his official residence on Wednesday (April 7) morning.
Quader said that the ongoing violence in different parts of the country to destroy the existing peace of the country has exceeded all levels of tolerance. The Sheikh Hasina government is committed to protecting the lives and property of the people.
Obaidul Quader instructed the leaders and workers of all allied organizations, including Awami League, to prepare a list of the instigators of terrorism, anarchy and communal evil forces and deal with them politically.
Warning those who have perpetrated or are still perpetrating violence across the country, the Awami League general secretary said there is a limit to the patience and tolerance of the people of the country. Exceeding the limit will have dire consequences.
Obaidul Quader said Prime Minister Sheikh Hasina has tried the war criminals. Through the trial of Bangabandhu's assassination, she has made the nation free from stigma and has made Bangladesh one of the developing countries. She has put the country's economy on a solid footing.
"The Awami League is still behaving responsibly against the destructive politics of the reactionary clique as it is in charge of running the government, showing tolerance. The people of Bangladesh are religious, they do not support any bigotry. I want to say it clearly, don't play with fire. If you play with fire, you will end up burning your own hands in that fire."
The general secretary of Awami League said that government and private establishments have been attacked and set on fire in different parts of the country, important documents of land and deposit have been burnt to ashes by setting fire to land office, due to lack of necessary land documents. Legal action will be taken by identifying those involved in this.
He said, "BNP-Jamaat had created anarchy and had been intoxicated with the heinous game of seizing state power in 2013-14 through terrorism. I would like to warn them that the leaders and workers of Awami League know how to retaliate when they are attacked."