Bangladesh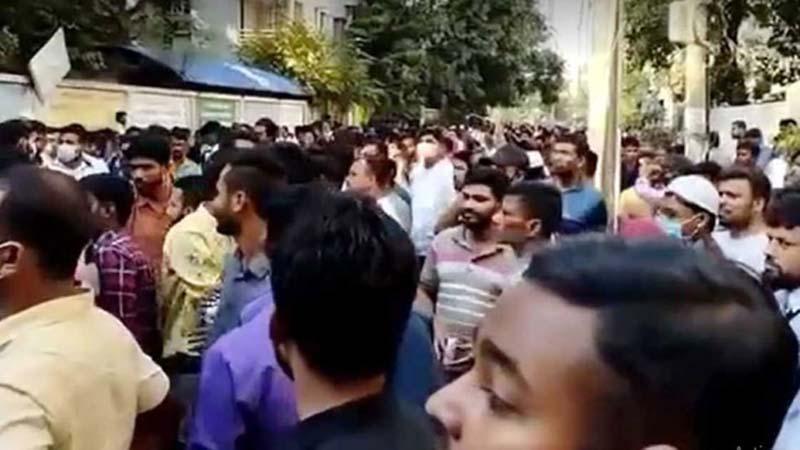 Collected
Question leak: Five officers and employees of Biman arrested
Dhaka, October 22: Lalbagh Division of Dhaka Metropolitan Police (DB) has arrested five officials and employees of Biman Bangladesh Airlines for allegedly leaking recruitment exam question papers. They were arrested on Friday (October 21) night.
Detective Lalbagh Division Deputy Police Commissioner (DC) Moshiur Rahman said, DMP Additional Commissioner of Police (Detective) Mohammad Haroon Or Rashid will give details on this at a press conference organized at DMP Media Center on Minto Road on Saturday (October 21). Biman Bangladesh Airlines was scheduled to conduct a written exam at 3 pm on Friday for several posts including 100 drivers. However, the question paper of this exam was leaked. Later it was postponed an hour before the start of the exam.
Meanwhile, the job seekers immediately started protesting in front of the exam center as the exam was postponed. But after a while the candidates left the centre. Biman Bangladesh Airlines General Manager (Public Relations) Tahera Khandkar did not pick up several calls to inquire about question leak and exam postponement.
Later another General Manager (Administration and Human Resources) of the organization Muhammad Nizam Uddin Ahmed was contacted. He confirmed the postponement of the examination. However, he could not give any details.
On the other hand, a notification on the website of Biman Bangladesh Airlines said that the examination of 10 posts to be held on Friday has been temporarily postponed due to unavoidable reasons.
The posts are – Junior Tailor Cum Upholsterer, Pre-Press Assistant, Junior MT Mechanic, Junior Aircon Mechanic, Junior Welder GSE, Junior Painter GSE, Junior Mechanic (Tyre) GSE, Junior Mechanic GAE (Casual), Junior Electrician GSE (Casual) and Junior Operator GSE (Casual).
The written test schedule for these posts will be notified to the candidates later on the mobile phone and Biman Bangladesh Airlines website.