Bangladesh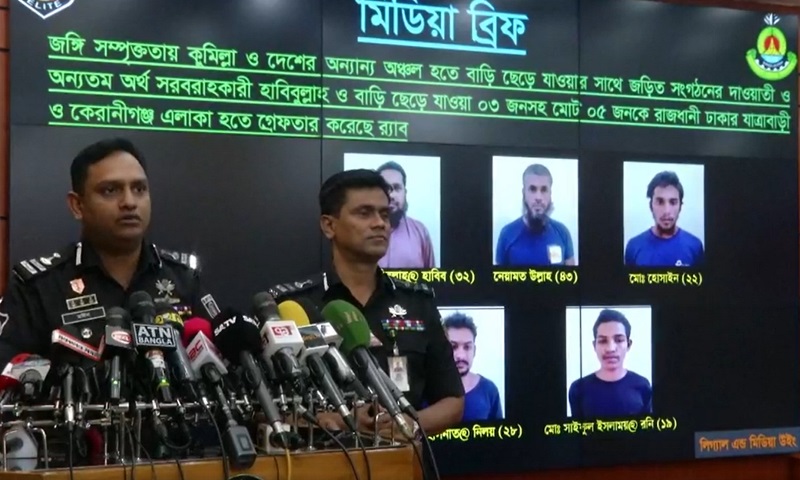 Photo: Collected
RAB arrests 5 over links with militant organization
Own Correspondent, Dhaka, Oct 10: The Rapid Action Battalion (RAB) has arrested five people for their involvement with militant outfits.
RAB's Legal and Media Wing Director Commander Khandaker Al Moin said that they were arrested on Sunday night in Jatrabari and Keraniganj areas of the capital.
On Monday (October 10), in a press conference held at the RAB media center, it was informed that in the joint operation of RAB headquarters intelligence wing and RAB-10 on Sunday night, a total of five people including Habibullah and three people who left their houses were arrested from Jatrabari and Keraniganj areas of the capital Dhaka.
The arrested are - Shah Md. Habibullah (32), Niamat Ullah (43), Mohammad Hossain (22), Rakib Hasnat alias Niloy (28), and Saiful Islam alias Zayed Chowdhury Roni (19).
RAB also said the force had traced 55 youths who left their homes in the past two years linked to 'militancy'. A list of 38 of them has been released.
Sources of the law and order force said that Shah Mohammad Habibullah was the mastermind behind the involvement of the seven missing youths of Comilla in militancy. He was the imam of Kobar (only leads the daily prayers) at the Comilla mosque.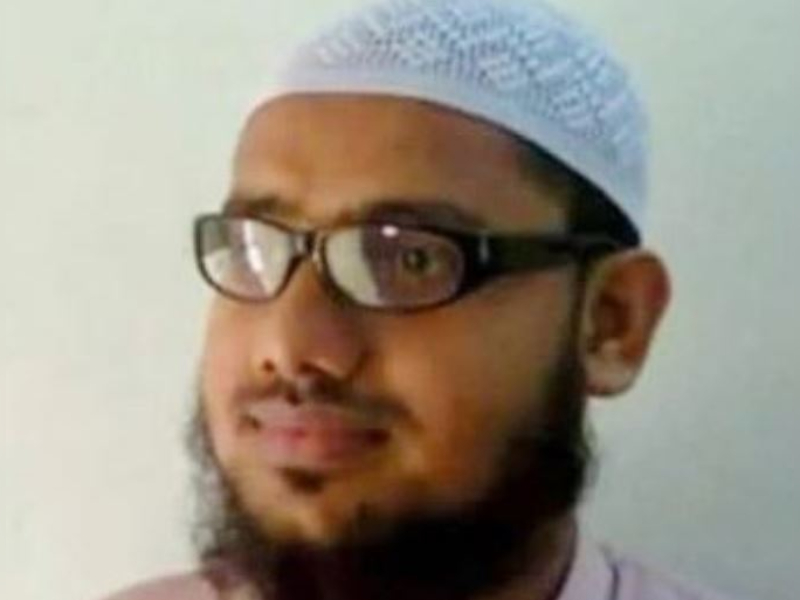 Arrested Shah Mohammad Habibullah; Photo: Collected
The missing youths used to pray at Koba Mosque. Based on that, they asked Imam Habibullah about various religious rules and regulations. At one stage Habibullah encouraged them to join militancy. Later, to avoid suspicion, they used to meet sometimes at Noor Mosque, sometimes at the park on the banks of Dharmasagar.
Earlier on October 5, RAB arrested seven people from different areas of Munshiganj, Narayanganj, and Mymensingh, including four youths who had left their homes from Comilla and other parts of the country, on charges of militant involvement.
The arrested are - Hossain Ahmed (33) of Patuakhali, Md. Neshar Uddin alias Umayer (34), and Bani Amin (27). The four youths arrested from Comilla are Imtiaz Ahmed Rifat (19), Md. Hasibul Islam (20), Roman Shikder (24), and Md. Sabit (19).