Bangladesh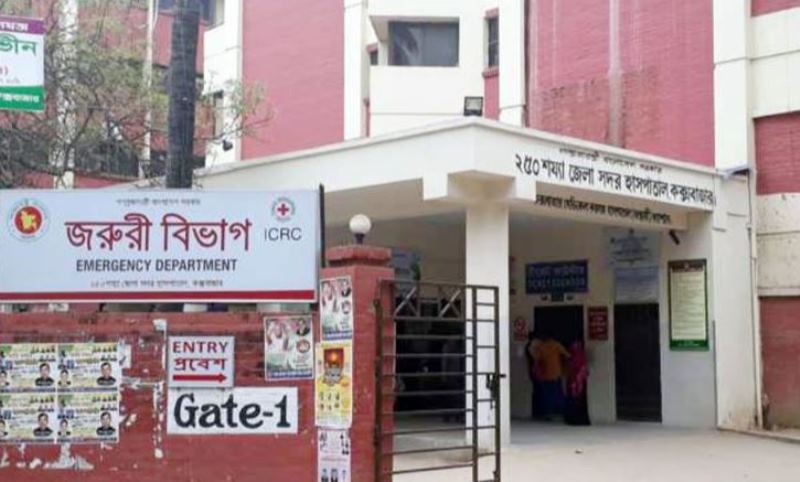 File photo
RAB personnel injured in firing near Myanmar border in Bandarban
Own Correspondent, Dhaka, Nov 15: An incident of gunfire between RAB members and separatist groups took place on the Myanmar border at Konarpara of Tumbru border in Ghumdhum of Naikshyongchari in Bandarban. This incident happened on Monday (November 14) around 8 pm. A RAB member was seriously injured in the firing. Later he was brought to Cox's Bazar Sadar Hospital.
SI Ripon Chowdhury, police officer in charge of Cox's Bazar Sadar Hospital, said that a RAB member who was shot was brought to Sadar Hospital at around 10 pm. But he could not tell his name. RAB has not yet informed about this. However, the presence of RAB members was noticed in the hospital.
Meanwhile, quoting the locals, the Bandarban representative said that there was a shootout between the RAB members and the separatist forces of Myanmar at the Zero Line.
According to police sources, RAB-15 members of Cox's Bazar conducted an operation on the border of Myanmar to prevent smuggling on the border. At this time, the members of Myanmar's separatist armed organization opened fire on the RAB.
Regarding the incident, ASI Jaydev, duty officer of Naikshyongchari police station, said, I have heard that there has been a shooting incident in Konarpara area. However, it is not yet certain in whom this incident happened. Bandarban Assistant Superintendent of Police (DSB) Md. Salah Uddin said that the matter is being investigated. Details will be given later.