Bangladesh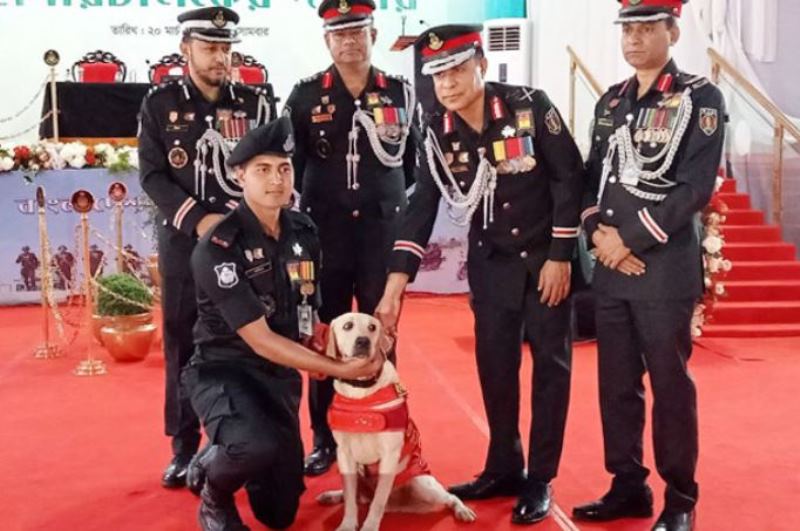 Photo: Collected
RAB's 'Cheetah' gets medal for finding 3 dead bodies in Gulistan building
Dhaka, March 21: Rapid Action Battalion (RAB) dog squad's dog 'Cheetah' has received the medal for gallantry. For the first time in the country, a dog of the dog squad has been awarded RAB's 'Director General' medal.
The medal was awarded at the director general darbar ceremony at the RAB headquarters in Kurmitola in the capital on Monday. RAB Director General Additional IGP M Khurshid Hossain presented the medal to 'Cheetah'. This event was organized on the occasion of 19th anniversary of RAB Forces and RAB Memorial Day-2023.
According to RAB, "Cheetah" participated in the rescue operation in the incident of the building explosion in the capital's Gulistan. Meanwhile, the dog recovered three dead bodies from the debris.
Meanwhile, 35 members of the RAB were given the 'Director General Bravery' medal and 50 'Director General Service' medals. Besides, the families of RAB members who were killed and injured at various times are also assisted.
Earlier on the afternoon of March 7, there was a huge explosion in a seven-story building, named 'Queen Tower' in Gulistan's Siddique Bazar. So far 25 people have been killed in this incident.