Bangladesh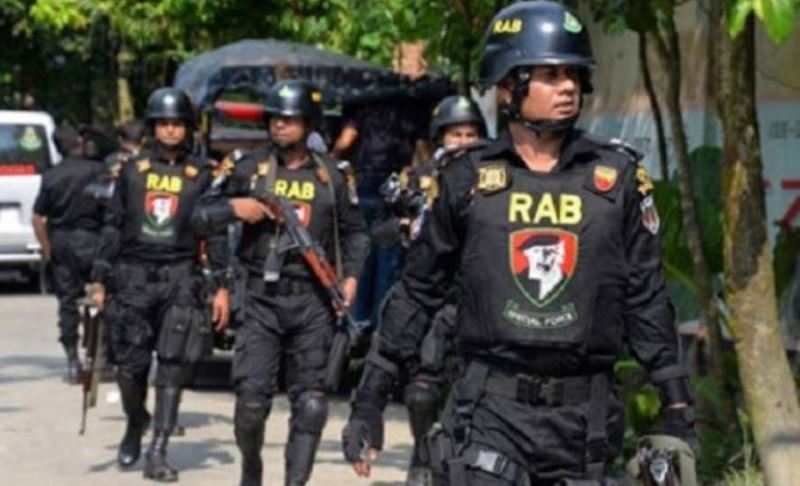 File photo/Collected
RAB unearths arms factory in remote hills of Teknaf
Cox's Bazar, August 19: The RAB has found a firearms manufacturing factory in remote hills in Cox's Bazar's Teknaf. The operation around the mountain started from Friday night.
RAB's Legal and Media Wing Director Commander Khandaker Al Moin confirmed the truth of the incident.
He said that the RAB was monitoring the weapons factory after receiving the information. At one point the operation was started on Friday. The RAB official said that the number of weapons recovered from that factory and the arrest information will be known after the operation.
Earlier, the Counter Terrorism and Transnational Crime (CCTC) unit of the police found a new terrorist hideout in the second round of operations in the remote Kalapahar of Karmadha Union of Kulaura Upazila of Moulvibazar. A large quantity of explosives was recovered from the new hideout.
In a press conference at Moulvibazar Police Lines on Tuesday evening, CTTC chief Mohammad Asaduzzaman said that 17 suspects were arrested by local residents of Achkarabad Bazar in Karmadha Union of Kulaura, Moulvibazar on Monday morning. Immediately after receiving this news, I rushed to the spot. After interrogation, we confirmed that these are their accomplices who were arrested by our team last Saturday. Then we took them into custody from Karmadha union office. Then we interrogated them throughout the night. Then they told us that they have another shelter in this Kalapahar.