Bangladesh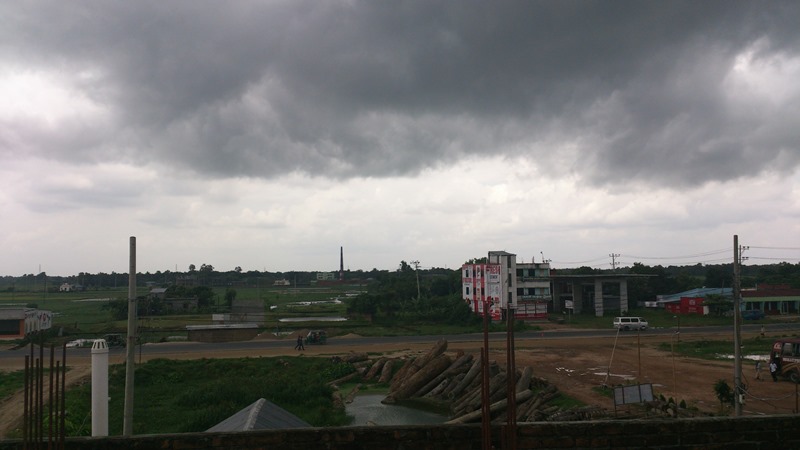 Photo: Wikimedia Commons/Ibrahim Husain Meraj
Rain forecast in 4 divisions including Chittagong, Sylhet
Dhaka, June 3: The Meteorology Department said that one-two places of Khulna, Barisal, Chittagong and Sylhet divisions may experience scattered rain with gusty wind or rain with thunder. Elsewhere in the country, the weather will remain mainly dry with partly cloudy sky.
This information was given in the weather forecast for the next 24 hours from 9 am on Saturday (June 3).
According to the Meteorological Department, the extension of western low pressure is located in and around West Bengal, India.
As per reports, intense heat wave is flowing over the districts of Rajshahi, Dinajpur, Nilphamari, Jessore and Chuadanga. A mild to moderate heatwave is moving over Dhaka and Barisal divisions along with remnants of Rangpur, Rajshahi and Khulna divisions and Mymensingh, Moulvibazar, Chandpur, Noakhali and Feni districts and may persist.
As for temperature, day and night temperatures can remain almost unchanged across the country. The ongoing heatwave may continue across the country for the next three days (72 hours).
On Friday, the maximum temperature was 40.5 degrees Celsius in Rajshahi and the minimum temperature was 24 degrees Celsius in Sylhet.